Inspired by a love of ancient Chinese culture and shaped by his own unique modern aesthetic, Dennis Chan founded Qeelin in 2004. Named after the "Qilin", an auspicious, mythical Chinese animal and icon of love, Qeelin has championed the notion of harmony and meaning in its jewellery design, fusing emotional appeal with traditional heritage, creating a new talisman for jewellery connoisseurs and fashionistas worldwide.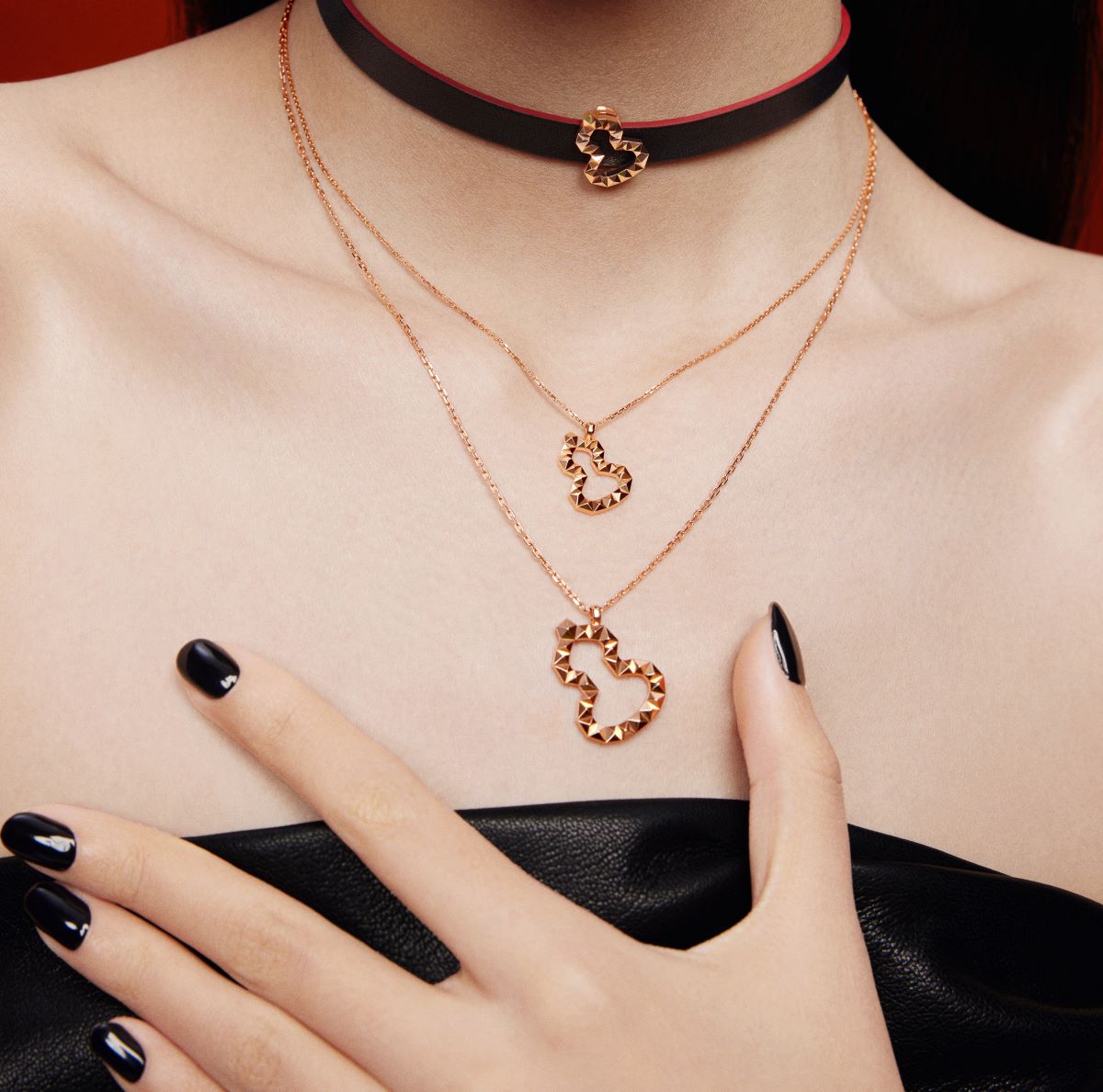 Qeelin's designs are highly original. The first collection — Wulu — remains the most iconic. A Chinese gourd that symbolises blessings, the wulu or hulu is traditionally worn by children or placed inside the home for protection. By reinterpreting Chinese and folk legends in a modern and timeless way, Qeelin opens up a new realm of emotion and gives fresh meaning to the concept of fine jewellery.
It may come as a surprise to some to learn that Qeelin has turned 18, the age of maturity! For 18 years, Qeelin has voyaged on a journey in pursuit of Chinese culture, discovering stories and symbols from ancient folklore and imparting a fresh aesthetic to them. With each collection, a new symbol is born, reinterpreting the past to make sense in the present — often with a touch of humour. It is Founder and Creative Director Dennis Chan's vision that high jewellery should be fun and playful, worn and cherished every day.
To commemorate Qeelin's "coming of age", Chan presents Wulu 18, a back-to-origin design that pays tribute to its roots. As Chan explains, "Being 18 is about being young, energetic and full of aspirations and motivations. I would like to capture that vivacity and vigour, and at the same time, celebrate our roots and vision, in this important commemorative collection."
Wulu 18 revisits Qeelin's original Wulu design, eschewing adornment with a mesmerisingly minimal design that is derived from simple shapes and forms. The necklace and Wulu are crafted in solid 18K rose gold with geometric studs. It is a deceptively simple but deeply meaningful design, sculptural yet fluid. This collection is a beautiful tribute to the brand's origins wherein design is honestly simple but still dazzling and full of life.
Worthy of mention is the studded design, which allows the necklace to reflect light from every facet for an amazing glittering effect. Every reflected ray symbolises the possibilities that lie ahead of invincible youth. These are the golden moments of life, the beauty that radiates naturally from within — the allure of being 18 again. Wulu 18 comes in five sizes for the wearer to mix and match, of which the Grande Wulu – limited to just 18 pieces worldwide – is most sought after. There is a classic allure in the design, which both modern and timeless, giving the wearer the freedom to interpret and reflect the style in her own way.
Chan elaborates on the collection's name: "In traditional Chinese culture, the number 'eight' symbolises wealth because its pronunciation is similar to the word 'fortune'. And the number 18 is even luckier, as it sounds like 'fortune for sure', so it is the perfect choice for Qeelin's 18th birthday. Using just a graphic shape in my jewellery is ground-breaking for me; it speaks to my heart because this is what Qeelin is about. Wulu 18 is as perfect for a grand occasion as it is for adorning a casual outfit. There is that simple confidence which radiates from within. It is a design that allows you to express your own personal charm."
Wulu 18 is a reflection of Qeelin's brand vision, commemorating its beautiful journey in pursuit of culture, and a tribute to the brand's rich achievement in crafting and reliving our traditions and heritage. From the past into the present, and daringly into the future, the promise of Wulu is one of love, joy and abundant blessings.
Breaking through the usual confines and expectations of fine jewellery, Wulu 18 also features modern ear cuffs, chokers, rings and more avant-garde pieces. The uninhibited style of young fashionistas is exemplified by Qeelin brand ambassadors Liu Shishi and Liu Haoran in Qeelin's new ads that capture their brave, fun spirit.
Qeelin
Shop 213, 2/F