Times Square was officially opened in Apr 1994 and is one of Hong Kong's largest shopping malls and one of the most popular tourist destinations in Hong Kong. It is owned by Wharf Real Estate Investment Company Limited, leased by Harriman Leasing Ltd and managed by Times Square Ltd. The ultra-modern site occupied the former location of the Hong Kong Tramway Depot.
Hong Kong Most Popular Tourist Spot
Situated at Causeway Bay, the most vibrant district in Hong Kong, Times Square is one of the most popular tourist spots, favorite shopping and dining places of the region, and is the most vibrant mega-mall in town.
Times Square, being a major landmark in Hong Kong, is the ideal platform for staging cultural, artistic and pop-up activities. Every month, a numerous of exhibitions and special events are held at Times Square, from art exhibitions, cultural programs, movie promotions, charity events to new product launches.
World Class Shopping Experience
Recognized as the ultimate shopping landmark, Times Square houses more than two hundred and thirty world-renowned brands, with an exclusive blend of shops ranging from voguish apparel, leather goods, jewelry to accessories. Times Square also encloses a number of reputable electronics and audio vision chain stores, as well as a wide selection of sport specialty stores in a cutting-edge and convenient environment.
The Dining Room of the City
Located at 10/F-13/F of Times Square, the Food Forum provides 10 up-market nationwide eateries, including regional Chinese specialties, Asian delicacies, and western cuisine, making Food Forum a gourmet paradise for both the locals and tourists.
In addition, shoppers can also relax at one of our 15+ F&B outlets after a day of shopping. Whether you want a cup of remarkable coffee, luxury patisseries or some grab and go options, you'll discover something fit for your appetite at Times Square!
Me-Time, Kids and Family Entertainment
With co-baking space, integrated VR experience zone and cinema, visitors can enjoy me-time or precious time with family at Times Square.
We Times Square pledge to meet fully, and where possible exceed, internationally recognized standard of personal data privacy protection, in complying with the requirements of the Personal Data (Privacy) Ordinance. In doing so, we will ensure compliance by our staff with the strictest standards of security and confidentiality.
The information collected from you will be used for our correspondence with you regarding products and services. In no way will we pass your information to other parties.
All the information contained herein is correct at the time of publication. While every care is taken in the preparation of this web site, Times Square is not responsible for any errors or omissions which may occur.
Any reference made by Times Square in this web site to any company or any other entity, or to their services or products, is not an endorsement nor should it imply any such endorsement of the quality or fitness of purpose of that company or entity, or its services or products.
All editorial content, graphics and multimedia works on this site are protected by copyright laws and other laws and international treaties, and belong to Times Square and/or its suppliers. These works, logos, graphics, sounds or images may not be copied, reproduced or imitated whether in whole or in part, unless expressly permitted by Times Square.
Times Square welcome requests for permission to use the content or materials provided in this site. Permission will be granted on a case by case basis and interested parties are kindly requested to direct their enquire by email to: tselpro@timessquare.com.hk.

Deed of Dedication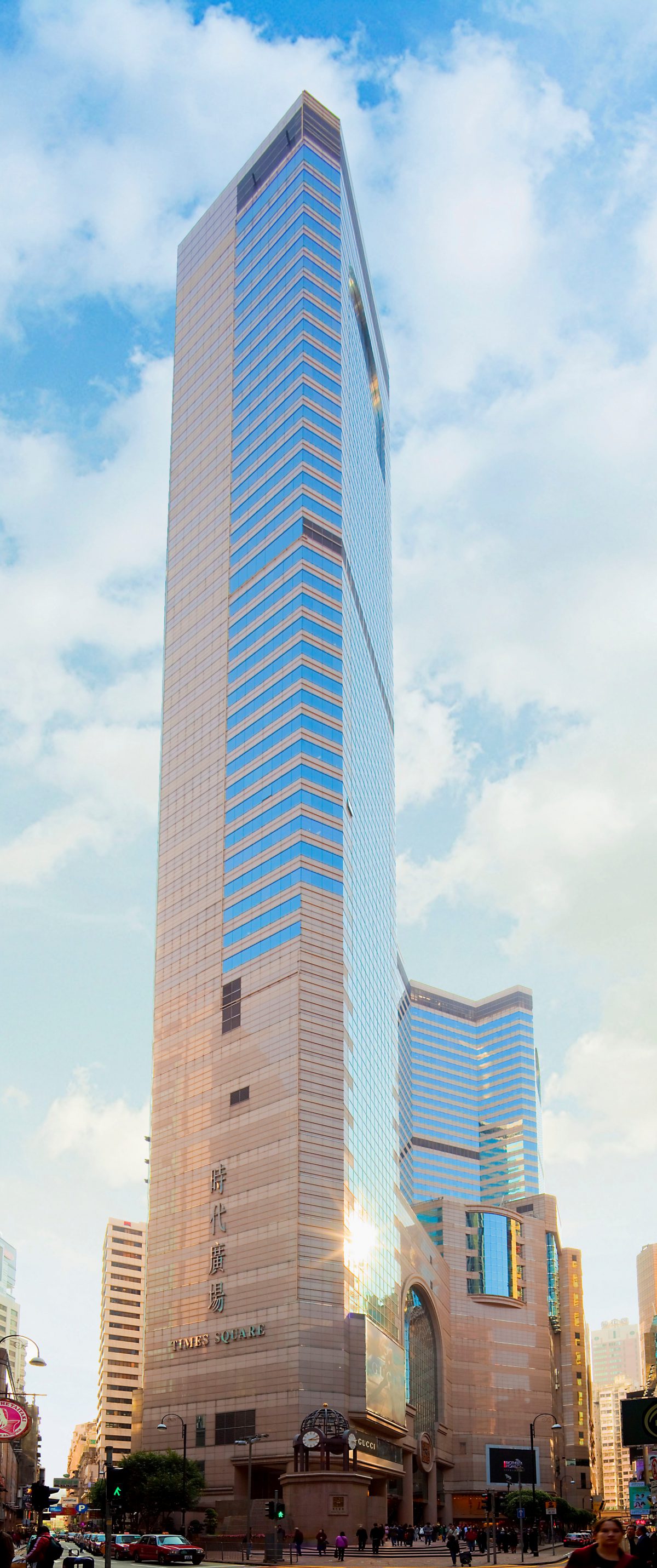 Access & Hour
Times Square located in the heart of Causeway Bay, connected to Hennessy Road, Percival Road, Canal Road, Sharp Street East...
Service and Facilities
Services provided at 2/F Concierge Desk (10:00 – 22:00)...