An elegant and glamourous wedding banquet, accessorised with a piece of sparkling, eye-catching jewellery, will create the most magical and dreamiest memories of this unique moment! It's not just about exuding elegance; wedding jewellery represents a blessing and a legacy for all brides-to-be. We have curated some High Jewellery for you to shine and capture the most memorable moment in life!
Chow Tai Fook – Eternal Love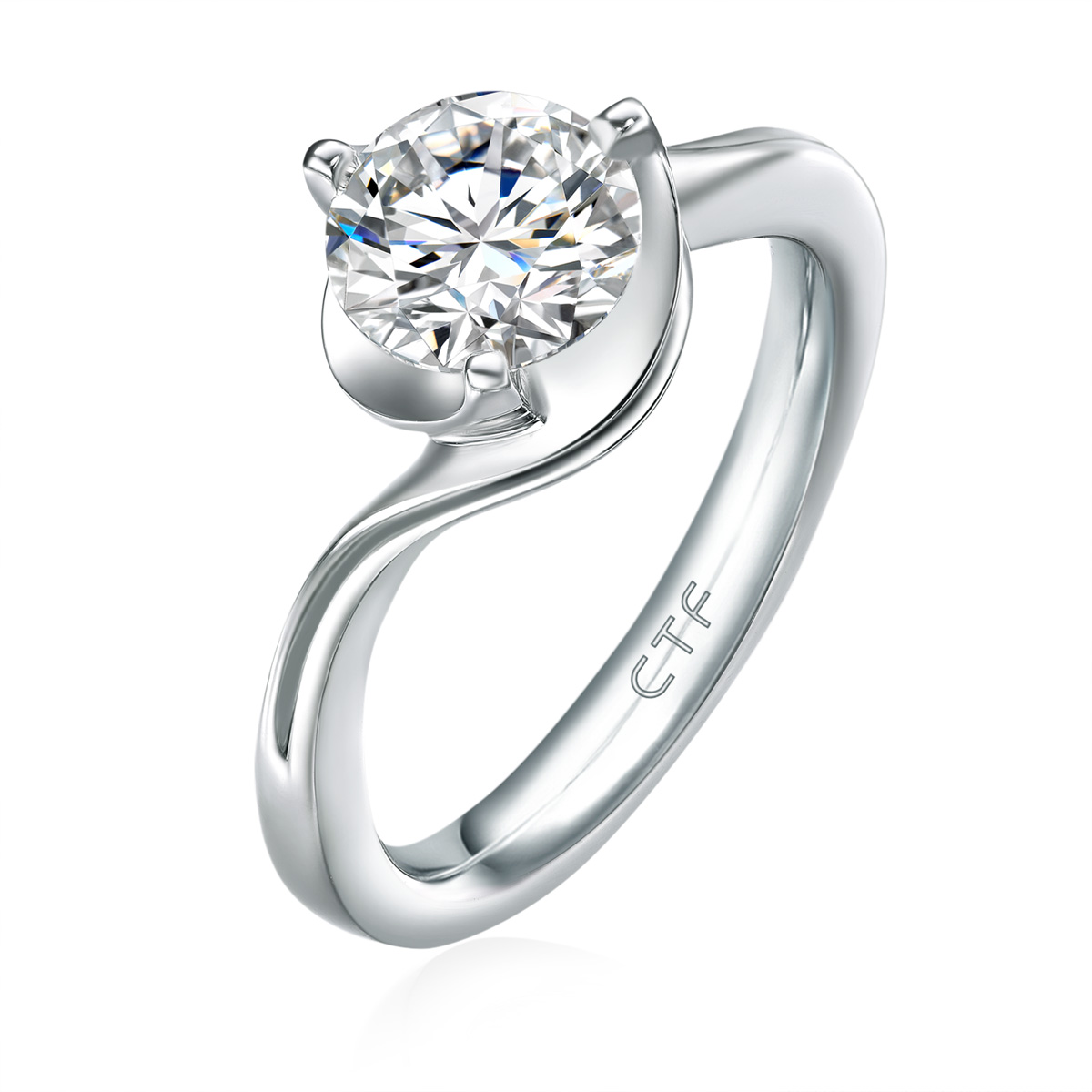 The 18K White Gold Diamond Rings come with a classic, minimal design featuring fancily crafted curvy arms that envelop and set off a diamond's eternal shine, symbolising a blessed marriage and everlasting love. A representation of two loving arms encircling each other with promises made by the couple for each other, of being together forever and ever, celebrating the most beautiful moments in each other's lives and creating unforgettable memories.
Chow Tai Fook
Shop B233-B235, B2/F
Tiffany & Co. – Extraordinary Precious Stones For Life
Wearing the Classic Engagement Ring from Tiffany & Co. is the most artistic form of upholding the brand's legacy. Tiffany & Co.'s collection of fancy colour diamonds spans a broad spectrum, from cherry blossom pinks and reds to yellows and oranges to the purples, blues and greens of the Mediterranean Sea. Of all the diamonds mined in any given year, only one in every 10,000 diamonds is a fancy colour, and only a handful meet Tiffany's exceptional standards, making every piece extraordinarily rare.
Tiffany & Co.
Shop G128, G/F
Qeelin – A Beautiful Blessing
Classic Wulu collection features the smooth hulu-shaped curve inlaid with shimmering diamonds, sparkling like a sun ray. The classic Wulu is a promise of good fortune for all who seek it; It is a consummate symbol of beauty and positivity, infused with a traditional metaphor that brings blessing into all the masterpieces' design, turning them into seals of love on your wedding day.
Qeelin
Shop 213, 2/F
Niessing – Your Bespoke Love Story
German jewellery brand Niessing will guide you through creating your bespoke wedding rings in only six simple steps. From choosing your unique colours, size and width of the band, types of diamond, different shades of gold, and patterns to carving designs, creating the perfect bespoke wedding ring produced from outstanding craftsmanship for you and your partner. The brand understands every couple has their own love story; hence Niessing offers this bespoke ring customisation service, carving handwritings, drawing or even fingerprints that are unique to you as the ultimate symbol of your marriage.

Niessing
Shop 507, 5/F
Cartier – Timeless Perfection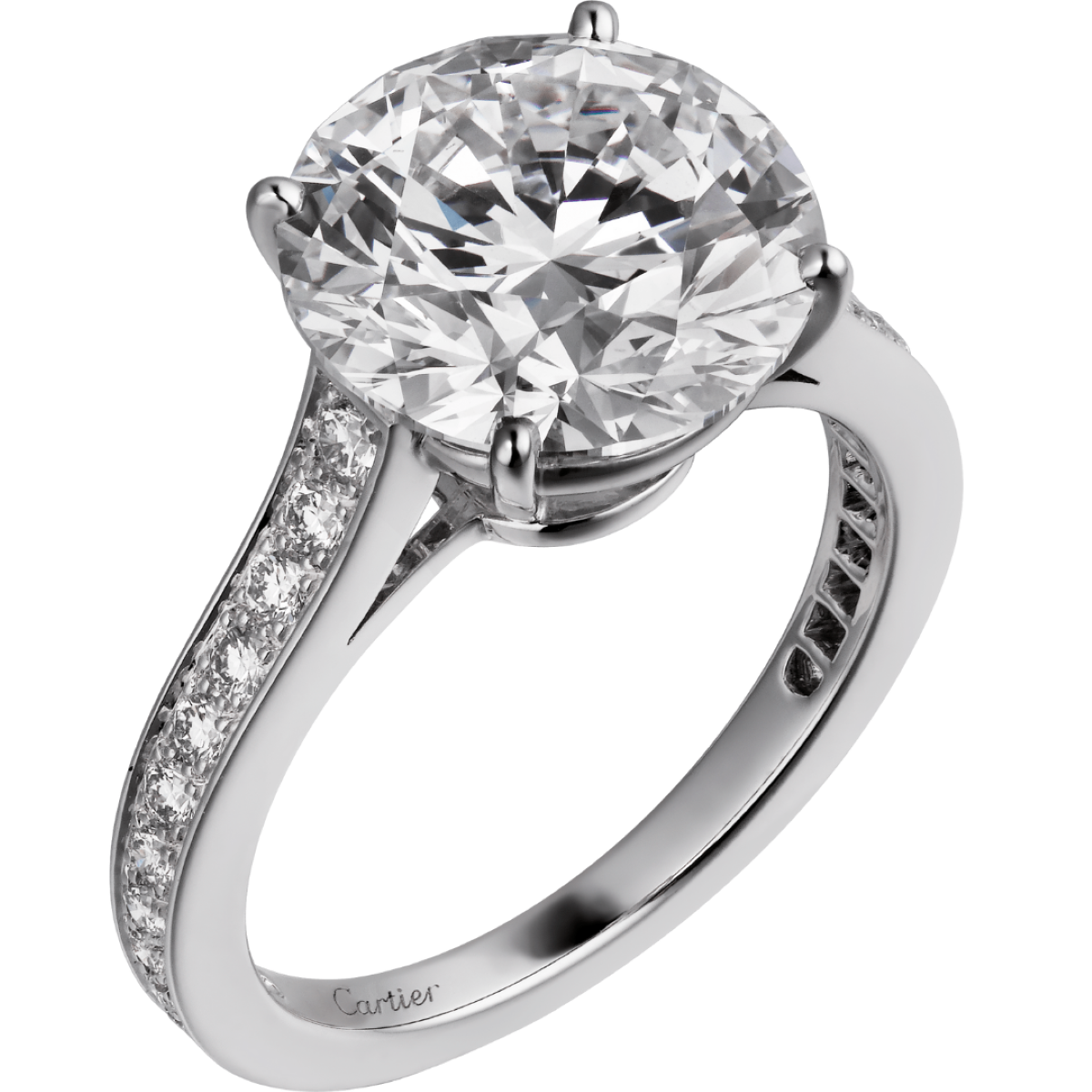 Cartier's Solitaire diamond rings have long been a timeless symbol of eternal love; among all, the Solitaire 1895 diamond ring is the most popular design for soon-to-be wedded couples. Whether it comes with paved diamonds, every piece was crafted, set and polished by exceptionally skilled craftsmen to the most remarkable detail. Flaunting 'Elegant and Special, meticulously and flexibly set, allowing the light to flow freely in the diamond.' Even a simple Solitaire design, exquisitely set, the radiant reflection from all sides of the brilliantly cut diamond is simply mesmerising.
Cartier
Shop 801, 8/F