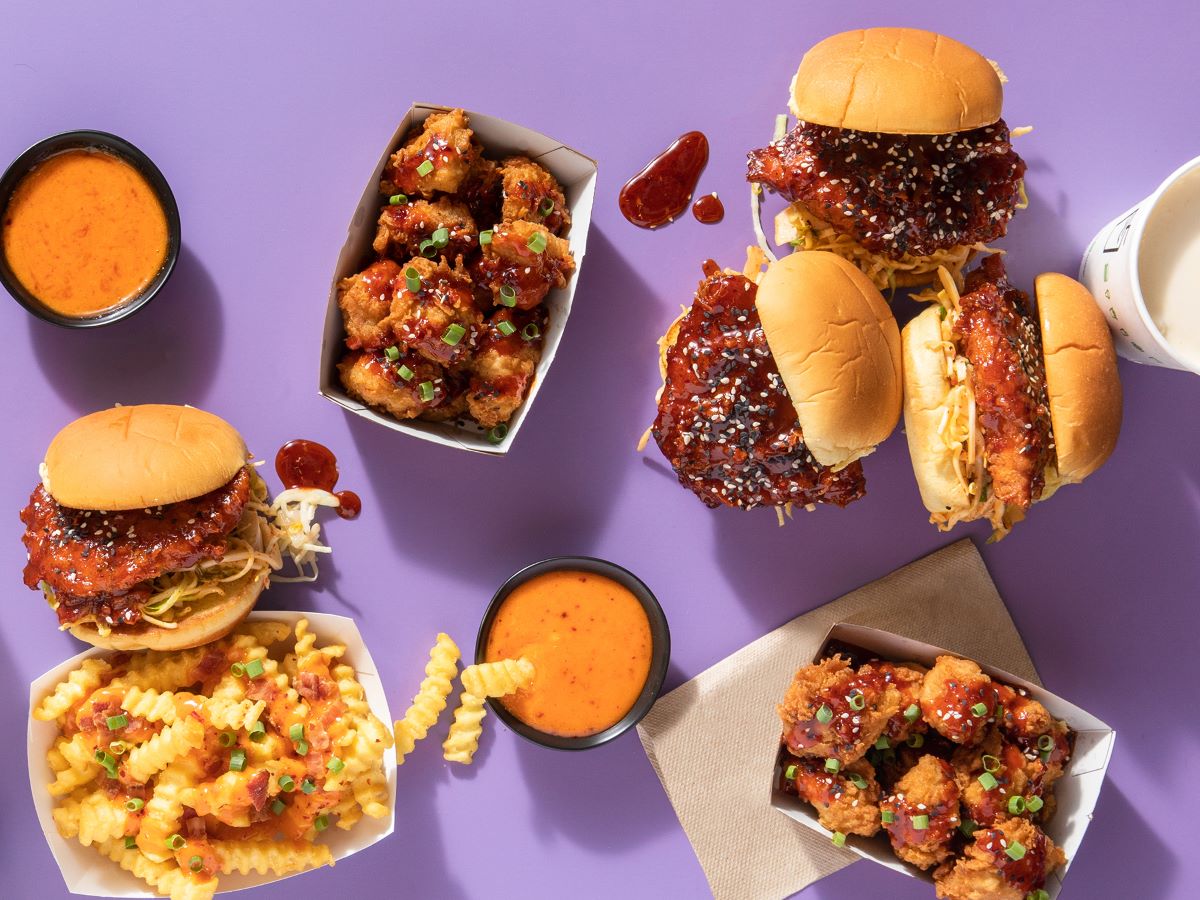 BTS, Blackpink, Hyun Bin and Squid Game… What do they have in common? They're all Korean and they're all loved – dare we say, obsessed over – by fans around the world.
And now, Shake Shack answers Hong Kongers' calls with the Gochujang Chicken coming in hot! The limited-time menu, featuring the Gochujang Chicken sandwich, Bites and Fries is landing in Hong Kong on 19th September and will be available till mid November at all Shake Shack.
With over 300+ Shacks around the world, we tailor our menus and experiences to celebrate the local communities. For inspiration and ideas, we learn about local cultures and restaurant scenes—from word-of-mouth treasures to trendy hot spots—with the hope of building relationships within the local culinary community and creating the best menu for our guests.
Our culinary team first visited South Korea in 2015, a year before opening our first Shack there, and fell in love with Seoul's vibrant fried chicken scene. Working with our culinary partners in South Korea to get it just-right, the Gochujang Chicken menu was a hit. Now with  22 Shacks in South Korea, and huge fans of  the diverse flavors found in  Korean cuisine the Gochujang Chicken menu has already started its global tour. After a successful launch in the UK and the US we are so excited to bring this special menu to Hong Kong!
A flavor-packed, go-to ingredient in Korean cooking, gochujang is made with red chili peppers, sticky rice, fermented soybeans and salt. The result being a red fermented paste that's kinda spicy, kinda sweet and packed with umami flavor that is used as an anchor in all kinds of stews, marinades, sauces and more. To complement the gochujang, we finely chop and mix garlic and ginger into our glaze.
The Gochujang Chicken Sandwich (HKD63) features crispy chicken thigh coated with our spicy-sweet gochujang glaze, topped with toasted black and white sesame seeds, and finally to bring it all together, sits over kimchi slaw in our signature potato roll.
But we didn't stop there! For a limited time the Gochujang Chicken Bites (HKD40 for 6-count, HKD56 for 10-count) are also available, the classic bites drizzled with gochujang glaze and topped with green onion! On top of that we have the Gochujang Fries (HKD40), our classic crinkle cuts, topped with applewood-smoked bacon and drizzled with gochujang mayo sauce. In true Korean style, wash down your fried chicken with a Shackmeister Ale!
Show your love for all things Korean and run, don't walk, to Shake Shack at Times Square to enjoy Gochujang Chicken menu before it's gone!
SHAKE SHACK
Shop B217-B219, B2/F