The breezy autumn wind means that the long-awaited crab season has officially arrived, and it is time to gather with family members or close friends to enjoy the annual crab feast! Autumn is the best season to eat crabs. The crab meat is the plumpest and tender, with an array of crabs to choose from. Besides the most popular hairy crabs, there are also Matsuba crabs from Japan, "Crab fans" will surely drool over every dish.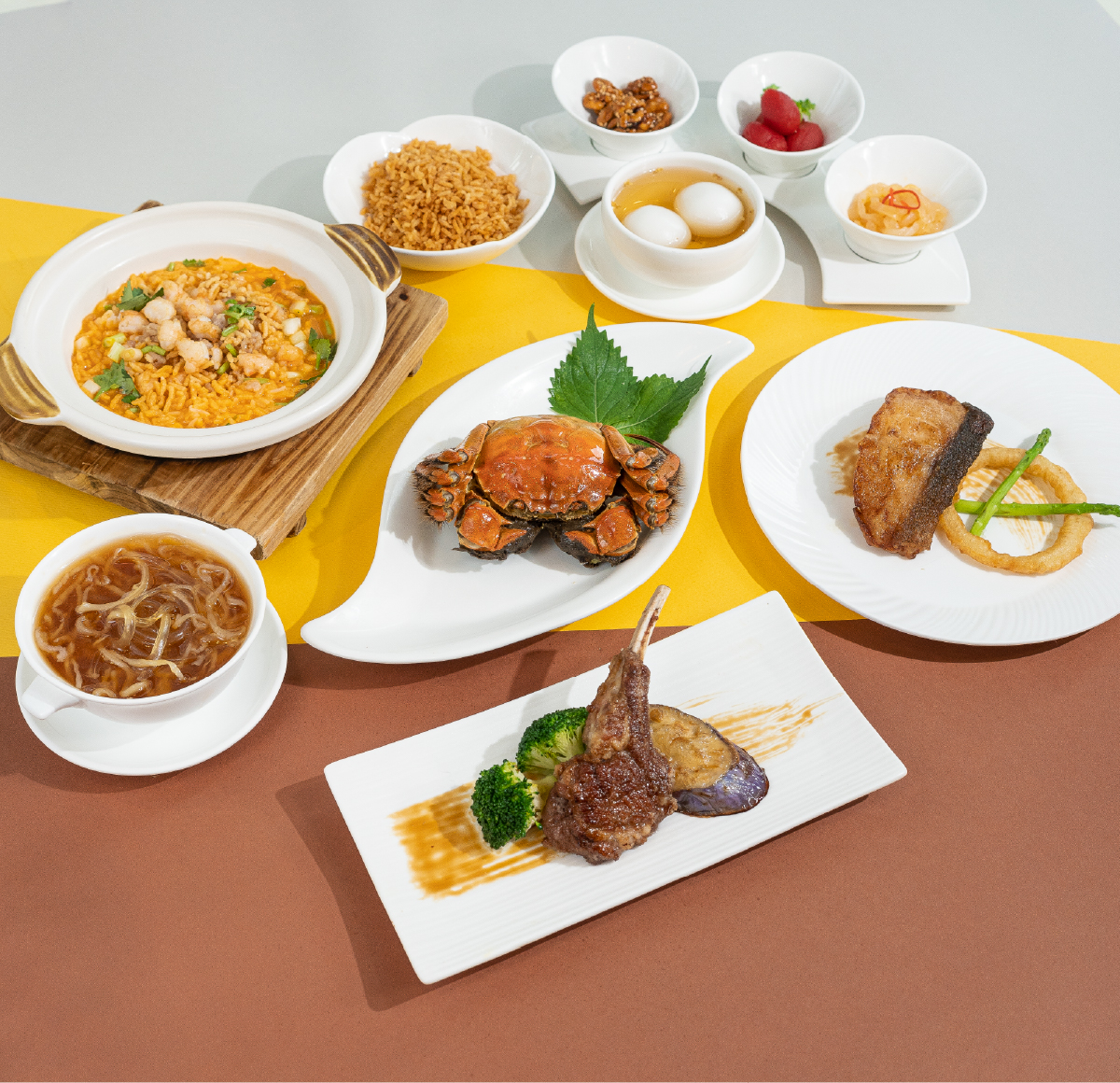 Lei Garden – Hairy Crab Feast
Adamant on choosing the most high-quality ingredients, Lei Garden, the 'Celebrity Dining Hall' has designed an irresistible and sumptuous Autumn hairy crab set menu feast for this season, continuously bringing you plump and creamy hairy crabs. Among those, selected signature dishes such as 'Rice and Crispy Rice with Minced Meat in Lobster Soup' would fit perfectly for a delicious hairy crab feast for the Autumn season.
Lei Garden
Shop 1003, 10/F
Art of Canton – A Sumptuous Crab Feast
Using premium ingredients, the Cantonese restaurant Art of Canton is also known for creating Japanese-style Chinese dishes. It is also a fish maw specialty store, popular for fish maw dishes . In addition to the steamed hairy crabs, this seasonal, limited new '"Hairy Crab and Fish Maw Set" also features "Braised Shark's Fin Soup, Hairy Crab Meat & Roe, Fish Maw" using top-quality fish maw. Perfectly intertwining the fresh sweetness and refreshing taste, offering the most refined gourmet delicacy of the crab feast experience.
Art of Canton
Shop 1001A, 10/F
Crystal Jade La Mian Xiao Long Bao – Lavish Crab Roe Banquet
It's incomplete without the famous 'Steamed Shanghai Xiao Long Bao with Hairy Crab Roe' on the Crystal Jade's crab roe season menu. For this season, the restaurant is launching a unique and new Crab Roe deluxe menu, featuring 8 exquisite crab roe dishes. Apart from the 'Steamed Shanghai Xiao Long Bao with Hairy Crab Roe', there's also 'Sauteed Egg White with Hairy Crab Roe and Crab Meat', 'La Mian Tossed with Hairy Crab Roe and Scallion Oil', 'Abalone in Hairy Crab Roe Sauce and Rice' and 'Shrimp in Hairy Crab Roe Sauce with Crispy Rice' just to name a few. This will take you on a tasteful journey, fully immersed in the fragrance of crab roes.
Crystal Jade La Mian Xiao Long Bao
Shop B221A, B2/F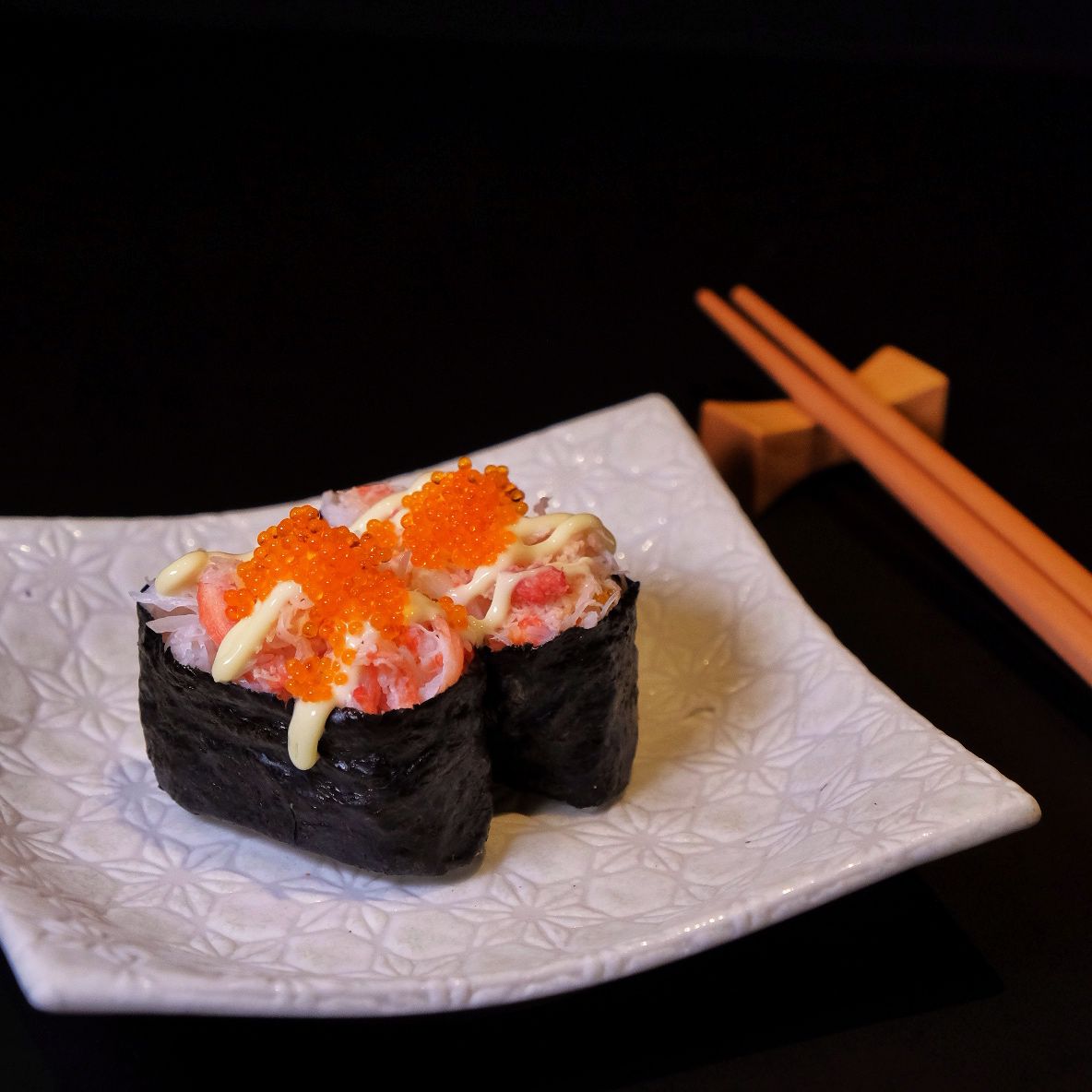 Kamimura Japanese BBQ – A love for Matsuba Crabs
Soft and smooth, sweet and tasty, the Matsuba crab from Japan is definitely a must-eat when the crab season starts! Japan's latest popular barbecue restaurant – Kamimura has recently introduced the Matsuba crab delivered straight from Japan, creating mouth-watering Matsuba crab sushi. Stuffed with flying fish roe and salad sauce, giving you a different sense of taste and freshness. One that's not to be missed for sure!
Kamimura Japanese BBQ
Shop B213-B214, B2/F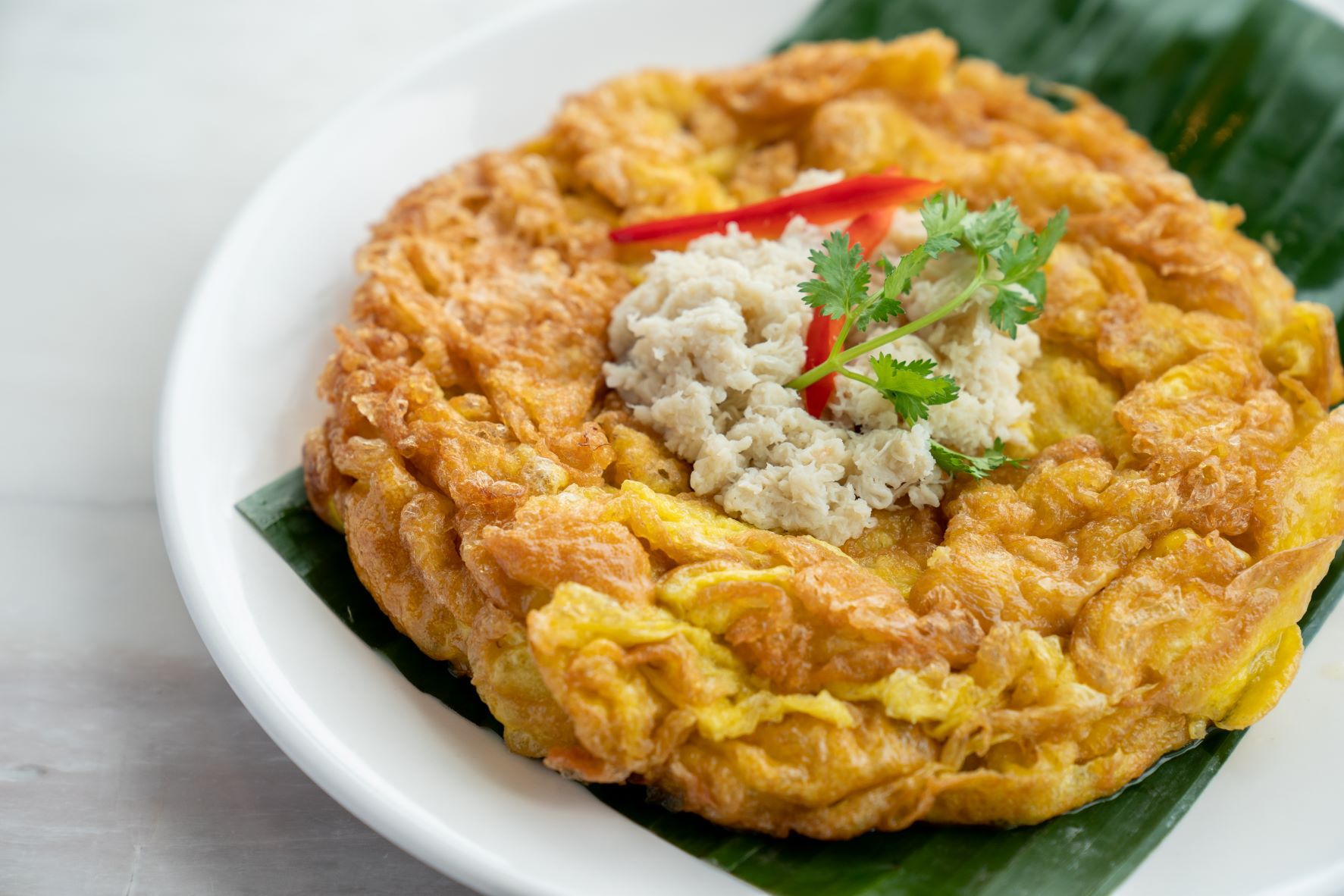 Greyhound Café- Delicious Thai
Greyhound Café, which constantly integrates Bangkok's unique food culture, has always featured seafood as the highlight of its menu. When it comes to crab season, Greyhound Café surely bring in new ideas to "crab fans". Featuring Seafood & Bangkok Street Snacks, Greyhound Café is now offering a generous portion of Crab Meat Thai Omelet for happy sharing, a must try for 'crab fans'!
Greyhound Café
Shop 1104, 11/F