Father's Day is here again, and various restaurants and merchants in Times Square have launched a variety of festive limited packages and discounts. Let's have a warm dinner with your loved ones to celebrate and reward your father for his hard work!
Lei Garden, famous for its Cantonese cuisine, presents a delicious feast for fathers who love Chinese cuisine. It brings together a variety of dishes with precious ingredients. Surely can offer fathers who love traditional tastes to have an excellent Cantonese dining experience.
The first must-try dish is 'Poached Live Geoduck in Lobster Soup'. The boiling-hot superior lobster soup poured on fresh Geoduck right in front of the diners to provide, the best of freshness, taste and scrumptious textures. For family gatherings, the 'Braised Abalone in Casserole' is another good choice too, including abalone, mushroom and crispy roasted pork, which is superb with rice. In addition, during Father's Day, diners can also enjoy 'Two Dishes of Lobster' at a promotional price – 'Baked Lobster with Vermicelli & Scallion' & 'Rice with Minced Meat in Lobster Soup'. Vibrant flavours from ginger and scallion could enhance the freshness of lobsters; while vermicelli absorbs all the essence from this dish. It's even more fulfilling by enjoying with a bowl of jasmine rice. Those who like seafood must not miss it!
Lei Garden
Shop 1003, 10/F
From 6 – 19 June, Crystal Jade La Mian Xiao Long Bao is offering diners to enjoy Father's Day Special Set at up to 34% off discount. Diners can select set of 4/8 to experience classic Shanghai cuisines. 'Deep-fried Fish with Sweet & Sour Sauce with Pine Nut', 'Shredded Fish Thick Soup' & 'Braised Pork Belly served with vegetables', the list of signature dishes is included in the special set. Crystal Jade's hot pick dim sum 'Steamed Porcini Xiao Long Bao' would be another highlight of the set. Reserve the Father's Day Set in advance would be entitled to get the HK$300 dining coupon, so you can try authentic Shanghai cuisine with your friends and family next time! Let's enjoy the great moment with your best daddy in Crystal Jade La Mian Xiao Long Bao!
Crystal Jade La Mian Xiao Long Bao
Shop B221A, B2/F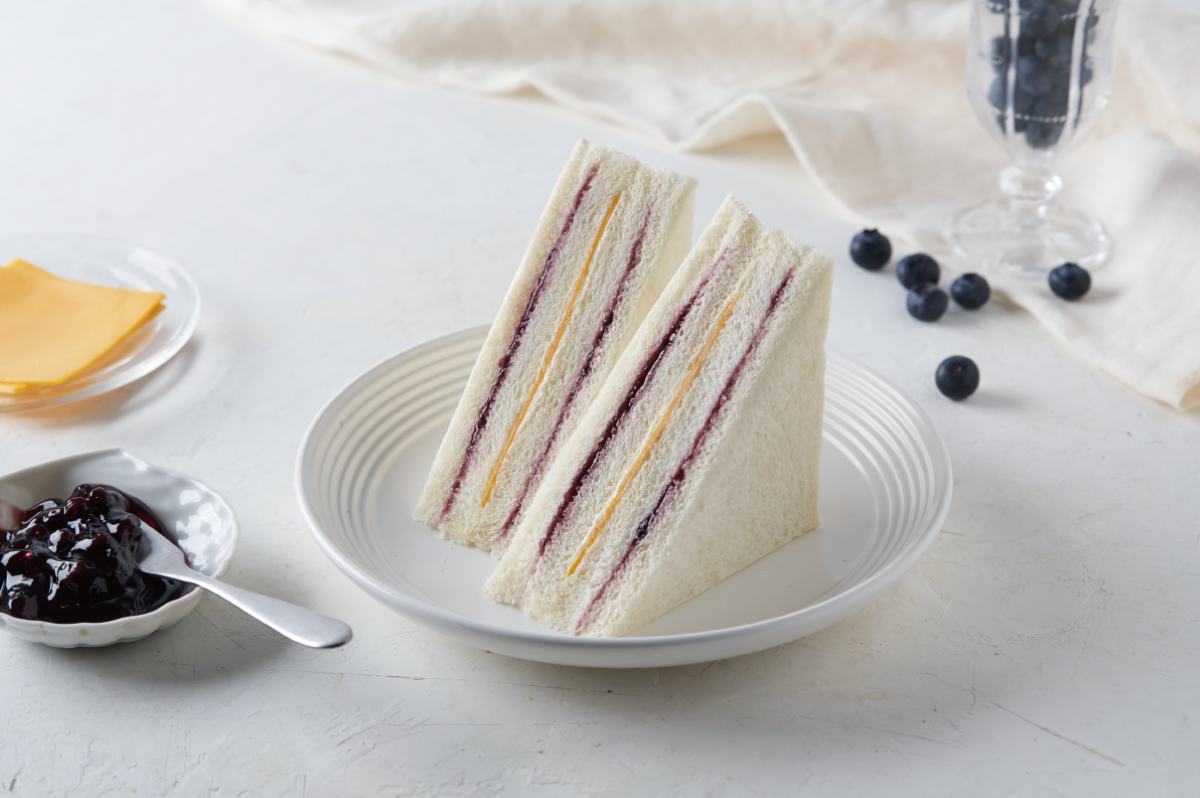 Taiwan's most famous and creative sandwiches from Hung Rui Chen brings the special Father's Day discount to you all. On the Father's Day (19 June), shopper can get one extra Blueberry Cheese flavor for HK$10 special price upon purchase at least 6 sandwiches or above. Grab your beloved Daddy the high-quality sandwiches to have a sweet moment together.
Hung Rei Chen
Shop B214, B2/F
A fine gift for your Dad! If your dad is one of those people who appreciates the finer things in life, a great bottle of Cognac is always a great choice to show some loves. Starting from now to 30 June, you will be enjoying free engraving services on the bottle when you purchase any Martell Cognac Bleu/ Martell X.O. (700ml) at Liquid Gold.
Both Cognac got their own character, Martell Cordon Bleu Cognac is deep golden copper in colour with a nose that is round and complex, with floral and spicy fragrance. Very elegant and refined, the palate is exceptionally smooth, round and rich in fruit and wood with a delicate aftertaste due to long ageing.
On the other hand, Martell XO Cognac is deep gold in colour, with a coppery tint, and a nose at first marked by dried fruits, beeswax and Russian leather. Then it increases in complexity, with hints of sweet fruits, dried flowers and spices. Round and fruity initially on the palate, it becomes fine and powerful with a long and silky final note. A Cognac of sophistication and elegance, perfect for special occasions. Both Cognac are mellow and cultivated, you can't go wrong with the Martell's Cognac as a prestige gift for your Dad!
Liquid Gold
Shop 904B, 9/F