Mall Offers
2022.06.01 - 07.17
Times Square - It's Adventure Time
Summer is approaching and Times Square keeps on offering everyone some of the most unique and trendy experiences in town.
From 1 June to 17 July 2022, Happy Rewards members with same-day spending of HK$1,500 from designated brands by electronic payment (maximum 3 receipts from different merchants, with at least 1 receipt from designated Sports brands or Lifestyle brands) can receive a limited edition MaskOn._ protection travel kit. Enjoy and stay safe everywhere with quality protection.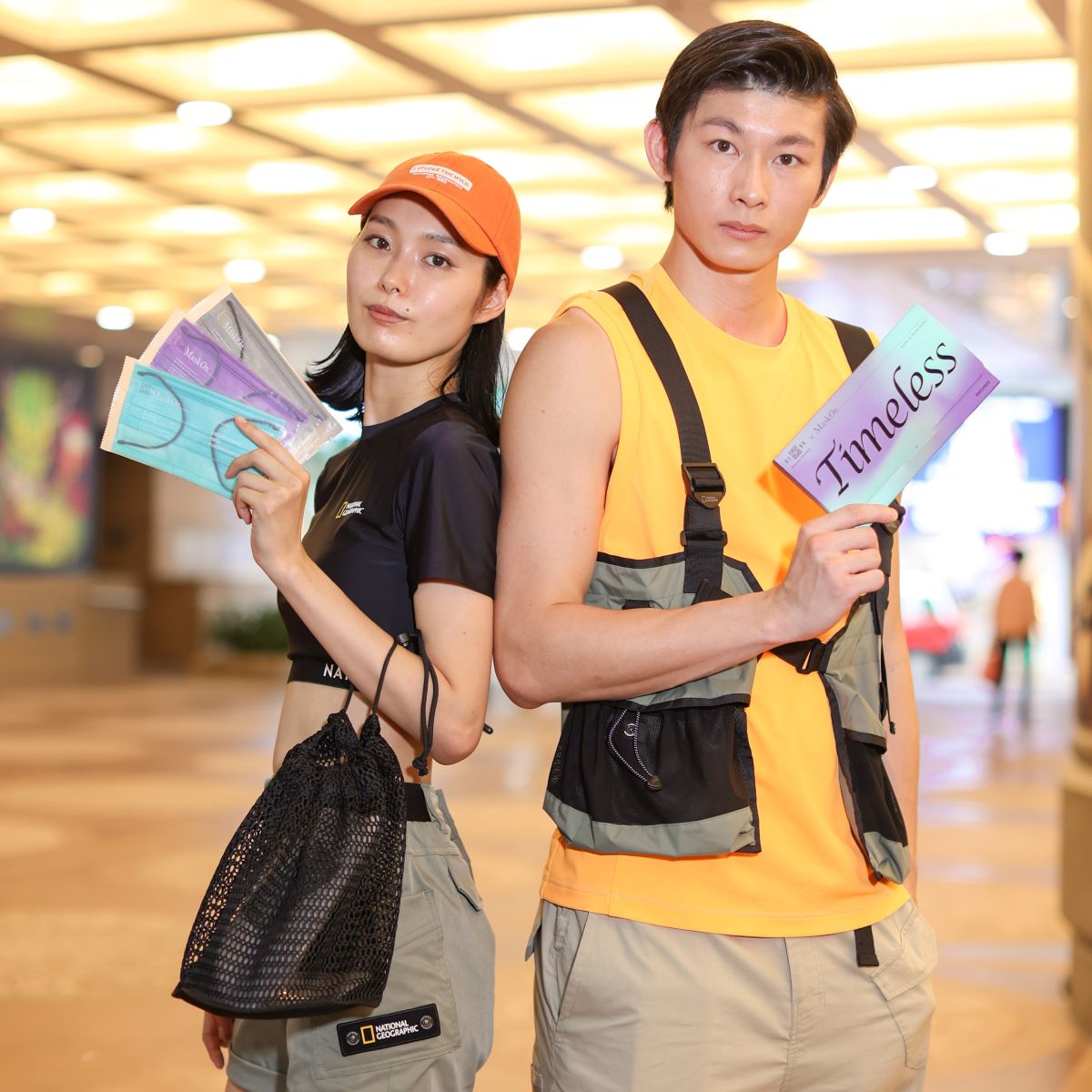 Period: 1 June – 17 July 2022
Redemption Time: 12nn -10pm
Redemption Venue: 5/F Redemption Counter
* Daily quota applies, redemption is available on a first-come-first-serve basis and while stock lasts. Each member can redeem once per day only.
Promotion period is from 1 June to 17 July 2022, and the sales transaction and reward redemption must fall within the same day.
Each customer can join this promotion once only. Quota applies on rewards while stock lasts, and the redemption will be terminated accordingly without prior notice. Customers can enquire about the status of reward distribution at redemption counter.
Customers are required to register at https://timessquare.com.hk/member/index.php to join this promotion and enjoy the rewards.
Customers must hold eligible receipt with eligible spending to join the queue for the redemption. Customers are required to present original machine-printed receipt(s) from Times Square's outlet(s), electronic payment slip(s)/ transaction recorded in relevant Mobile App, and corresponding credit card(s)/ EPS card(s)/ used for the spending in order to join the promotion. Sales staff cannot redeem rewards on behalf of the customers.  The spending amount on machine-printed receipt(s) must be the same as electronic payment slip(s). Splitting payment by different credit cards/ electronic payment devices is NOT accepted.
To be eligible for redemption, Members are required to login onsite and present their own physical credit card(s)/ EPS card(s)/ Octopus Card(s) used for the spending; corresponding original machine-printed receipt(s) from Times Square's outlet(s) and electronic payment slip(s) (can accumulate slips from maximum 3 different outlets by the same Member). Members are required to login the App and show the transaction(s) for mobile payment (screen cap is not accepted). Cash, Gift Card/Voucher/Value-added Card of Times Square & any tenants, and other payment methods are NOT accepted. To be eligible for redemption of Reward 2, it is only available to redeem the Esso Synergy Petrol Discount Coupon leaflet at certain locations when presenting the valid parking ticket/ Octopus card. Discount coupon leaflet is subject to relevant terms and conditions. Limited quota on first come first served basis while stock lasts.
Designated electronic payment methods only include EPS, Credit Card, Octopus, Apple Pay, Google Pay, Wechat Pay, Alipay, Tap & Go, Unionpay QR Code, RewardCash and Cash Dollars. Value-adding receipts, transaction for purchasing tenants' cash vouchers/ gift vouchers/ gift cards and "Apple" electronic products/ accessories are NOT eligible for redemption. Receipts from bank charges, membership fee payment, medical charges, insurance & investment fee payment, telecommunications services, bill payment service, car parking fee, car wash services, wedding banquets, private and corporate functions at restaurant outlets are NOT eligible.  For instalment transactions, only the first month's instalment payment amount will be accepted for this promotion. Treatment services receipts of SHISEIDO GINZA TOKYO (Suite 1701 Tower 1), Sulwhasoo (Suite 1501-3 Tower 1), YM (Suite 1701A Tower 1). Receipts of Polyvision's (Suite 1703-5 Tower 1), Pop Up and Bazaar are not accepted for related promotions.
All spending receipts that have been used for redemption are NOT eligible for refund from the outlets. If customers MUST get the refund, they should return the redeemed rewards to the redemption counter prior to refund.
Each eligible original receipt will entitle each customer one registration only The redemption cannot be used in conjunction with any other promotional offers (except Times Square VIC Club & Parking Promotion).
All rewards are NOT FOR SALE, non-exchangeable for cash and/or other gifts, and are non-returnable. Times Square Limited & participating outlets reserve the right to collect or cancel the rewards used for sale.
Customers should refer to HK$100 Shopping Coupon for respective usage terms and details. Non-exchangeable and non-returnable after redemption.
Sales staff and employees of Times Square tenants are not eligible to participate in this promotion.
In case of any dispute, the decision of Times Square Limited and the participating outlets shall be final.
Hotline: 2118 8900