With Christmas around the corner, Times Square joins hands with avant-garde singer-songwriter Serrini, landscaping expert Botanic Union, music streaming app MOOV, and storytelling art platform ZtoryTeller to launch the X'mas Spa with Serrini & Botanic Union "It's Relaxing Time" Christmas campaign. During the holiday season from November 23, 2022 through January 2, 2023, the Open Piazza at Times Square will transform into a green healing space. Inspired by Serrini's latest album Gwendolyn Spa and her new character "Tree Baby", the Open Piazza will be adorned with mega-size installations on the Nordic Forest theme. Visitors shall expect to get immersed in the coniferous forests for a unique, therapeutic Christmas experience. While the Room of True Love – a collaboration among Serrini, MOOV, and ZtoryTeller – will set foot on the 5th floor of the mall, bringing everyone a multi-sensory interactive space filled with art and music. Along with mindfulness workshops led by Serrini and a pop-up store, visitors shall embark on a guided self-discovery journey. In addition, Times Square and Botanic Union will jointly release a gardening-themed calendar and Christmas tree workshop, wishing everyone a thriving and prosperous year ahead!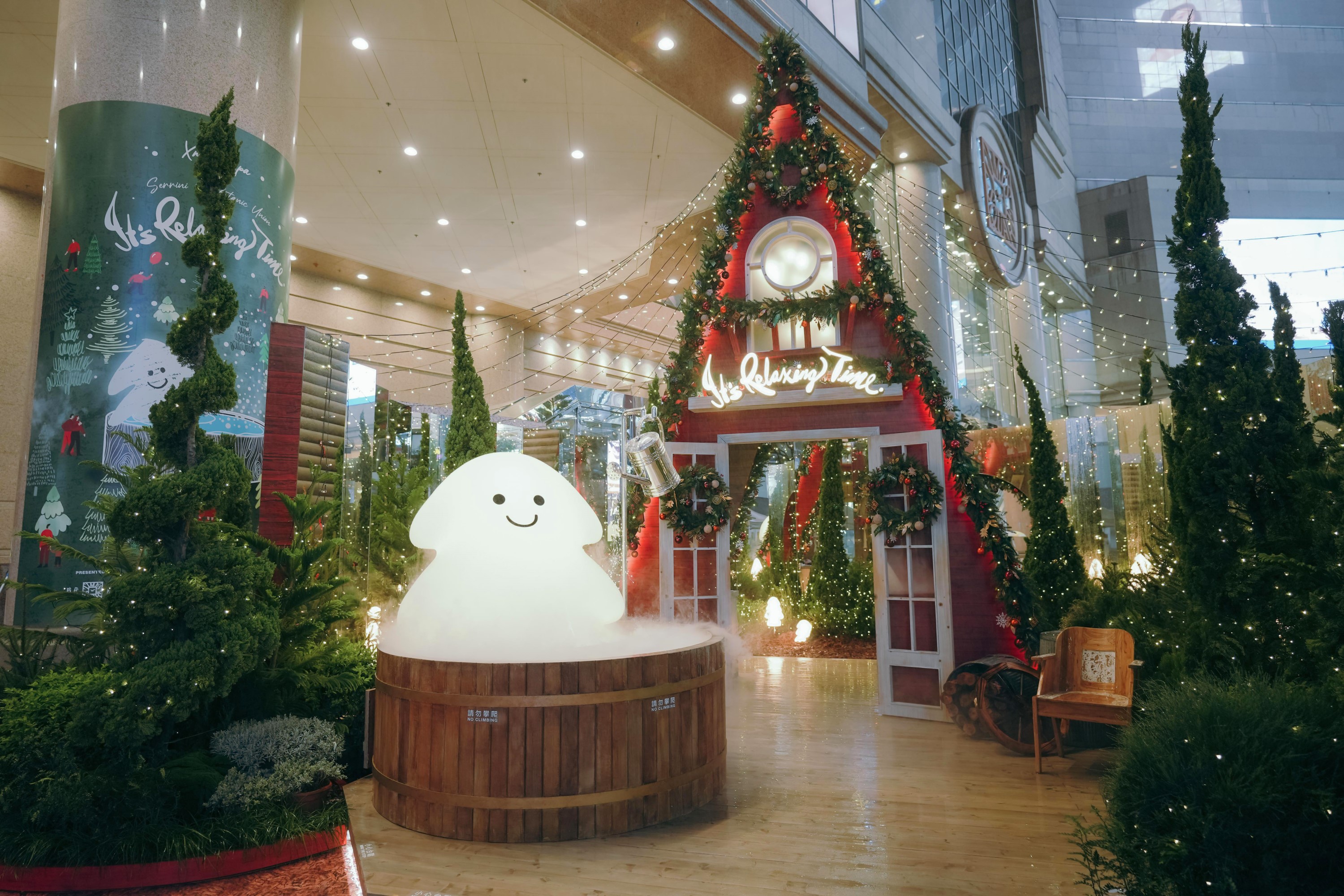 Xmas Spa with Serrini & Botanic Union (G/F Open Piazza)
Mega-size Tree Baby to enjoy Nordic spa in coniferous Nordic Forest
The Open Piazza at Times Square will transform into a green healing Nordic Forest, accompanied by Serrini's therapeutic music. The centre of the Forest is home to a 6-meter mega-size red wooden cottage decorated with 15 vinyls handpicked by Serrini, who is eager to share her winter playlist with fans. At the front yard is a 2-meter life-size luminated "Tree Baby" – a character created by Serrini – who makes its debut in a steamy, relaxing Nordic spa surrounded by over 100 conifers of various species and heights. With the reflections by multiple 3-meter mirrors, the Open Piazza turns into a surreal Nordic Forest. Stepping on the pine bark that filled the forest depiction, visitor can enjoy the therapeutic wonders of mother nature even in an urban setting.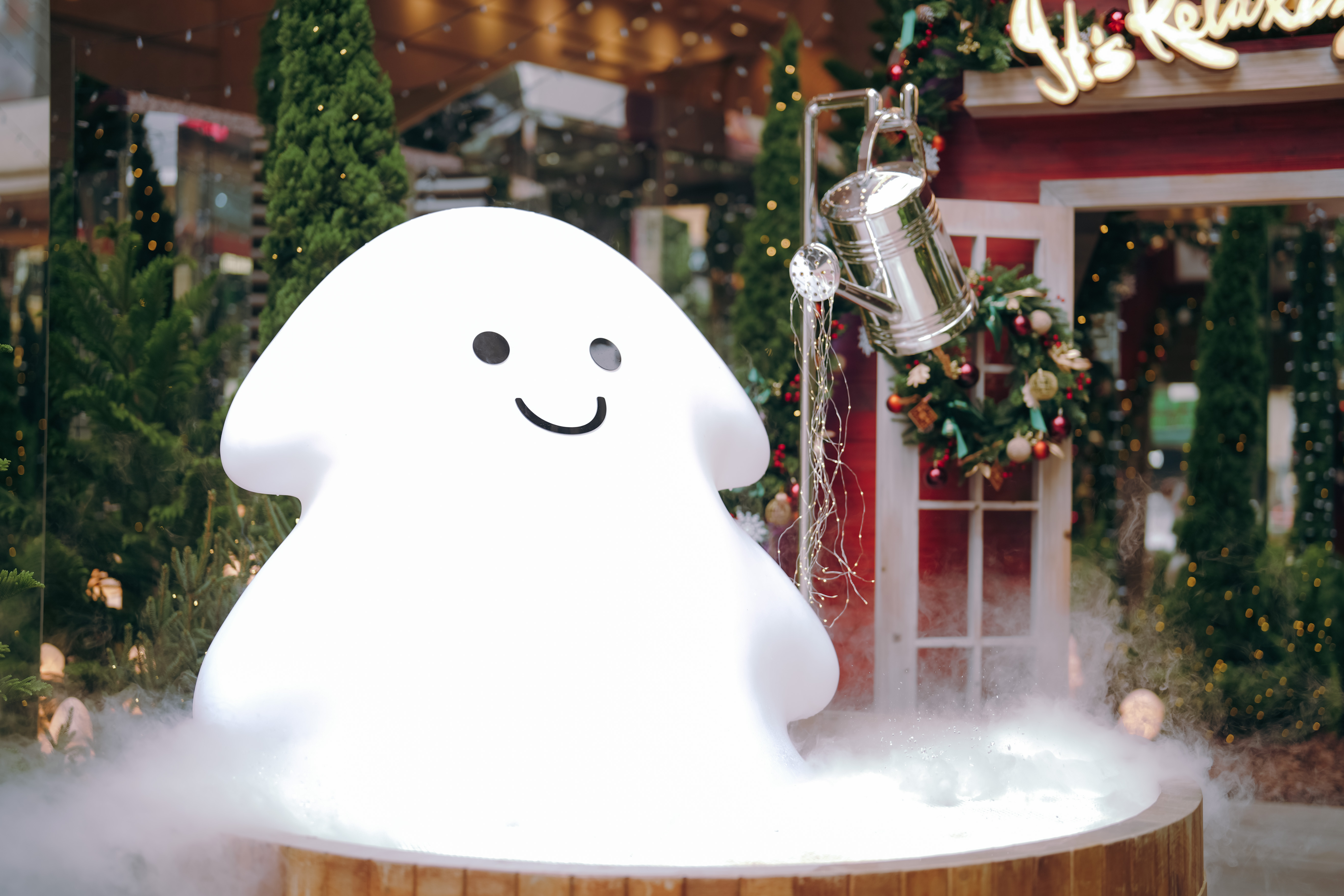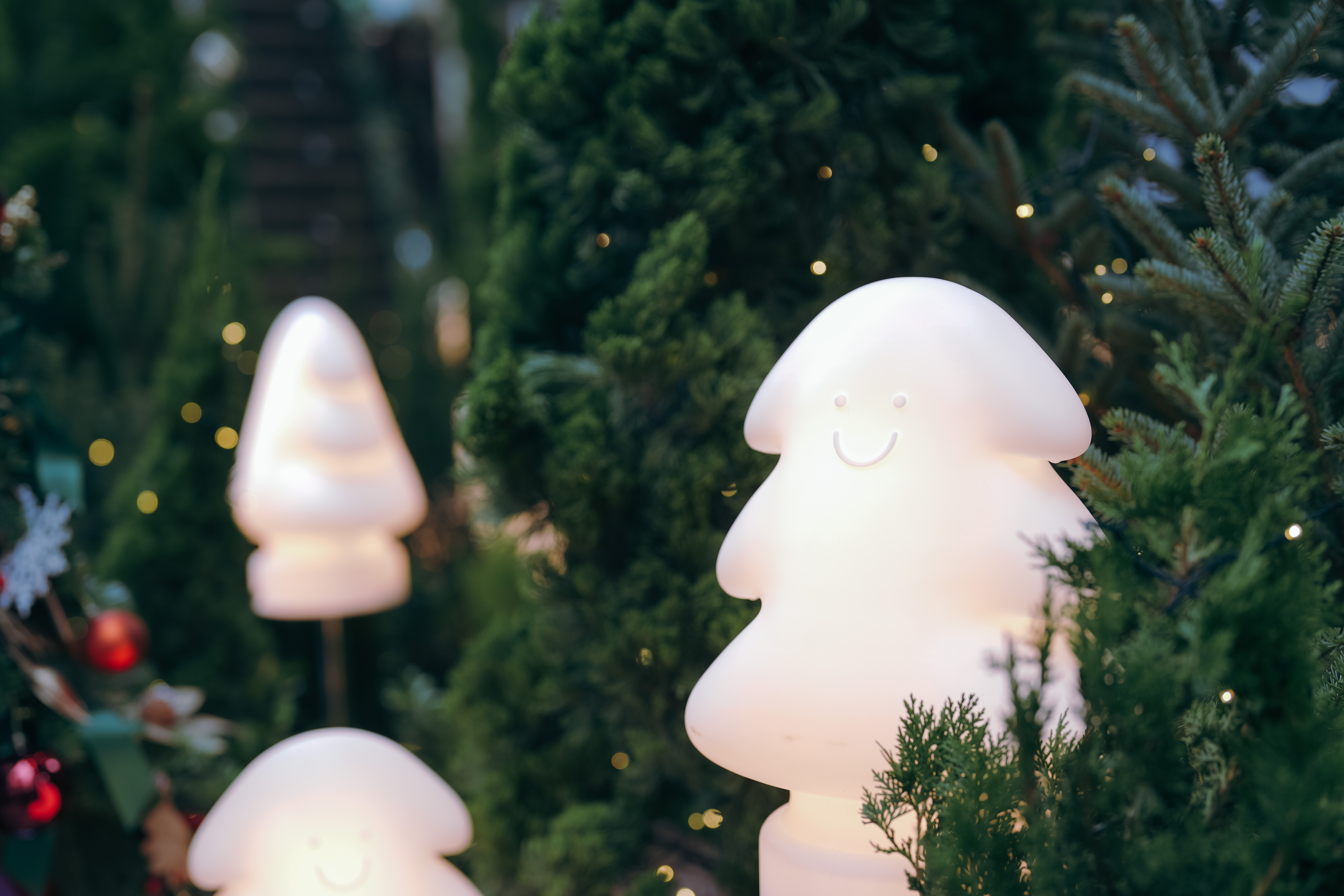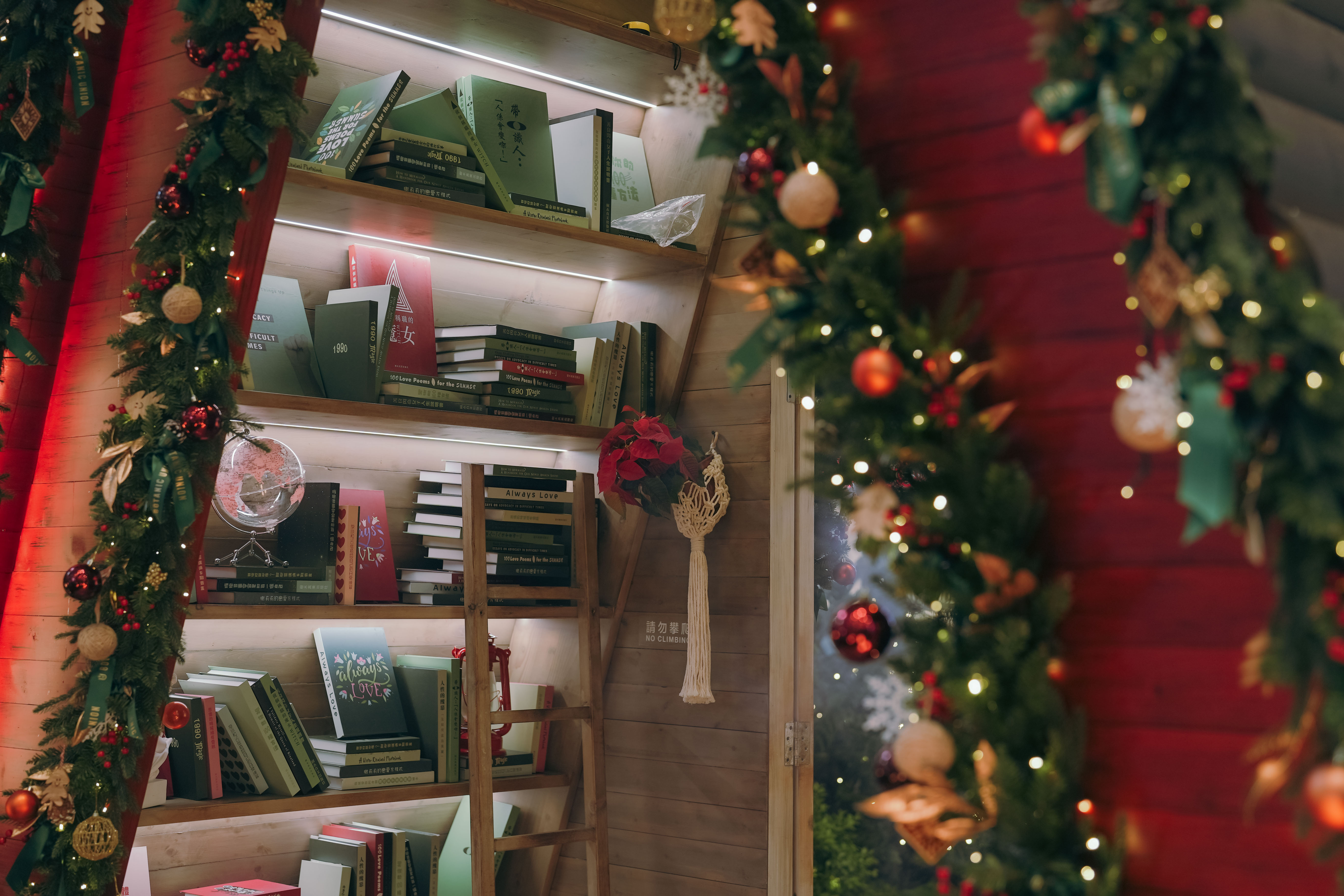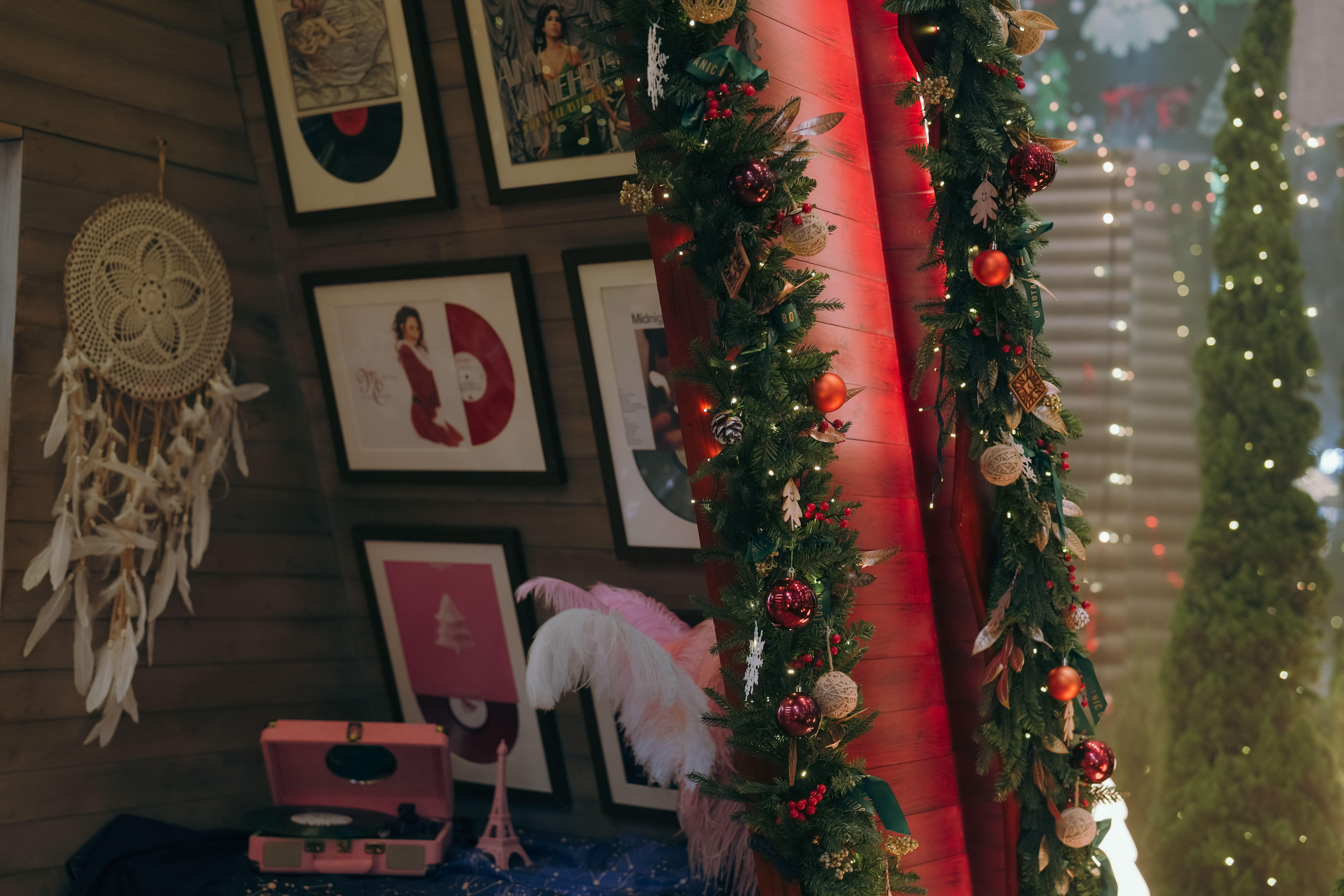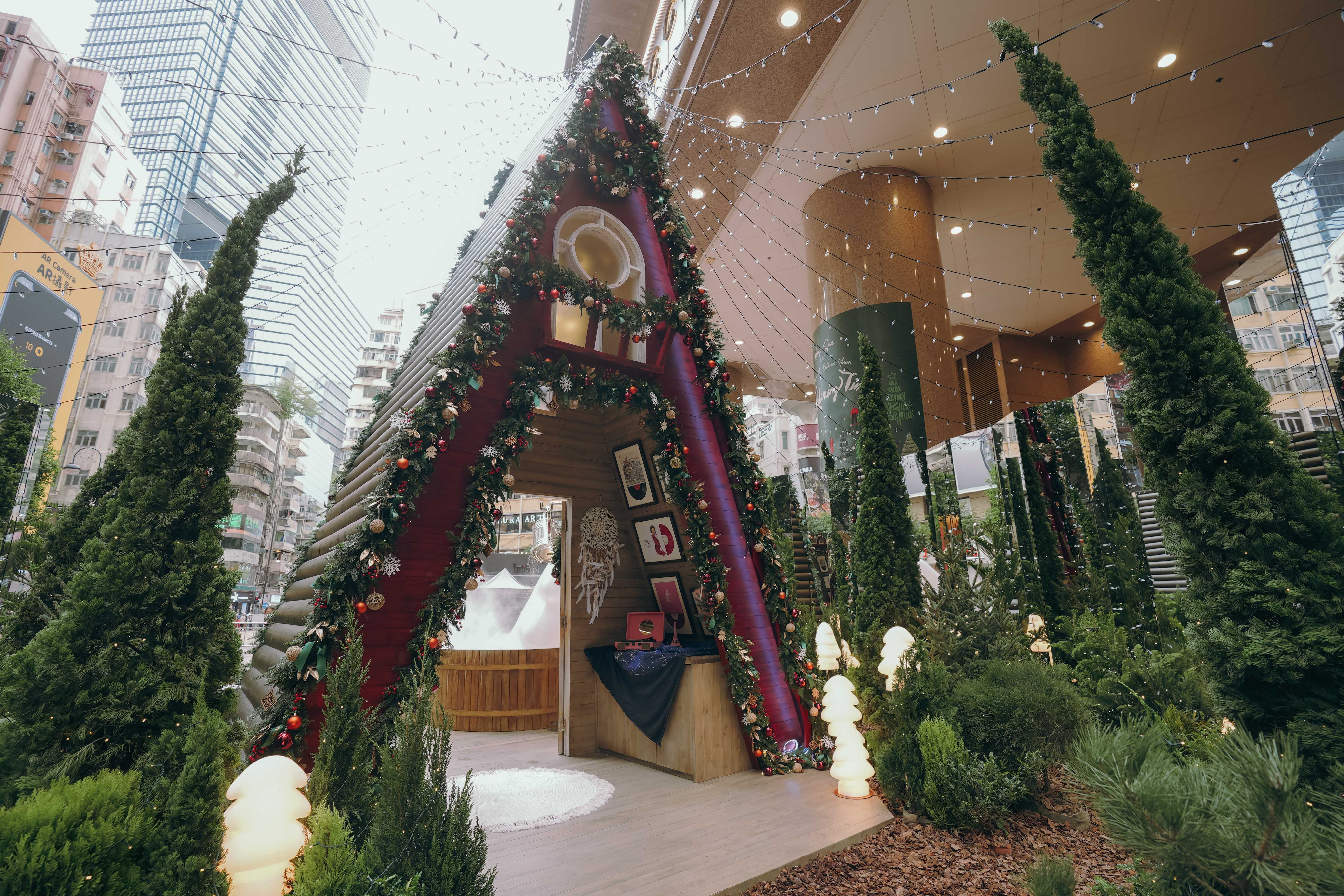 The Room of True Love (Shop 517-519, 5/F)
Multi-sensory self-discovery journey
Complementing the Christmas installations in the Open Piazza is the multi-sensory interactive Room of True Love on the 5th floor, which offers an immersive music spa that reactivates visitors' five senses. Adorned with conifer ornaments and incense tree bark throughout, the Room of True Love is the backyard of the It's Relaxing Time set in the Open Piazza. The Room also features a Smelling Zone co-developed by Serrini and organic fragrance brand Wenxiangji. Visitors are invited to embark on a multi-sensory self-discovery journey with five fragrances handpicked by Serrini – including Indian jasmine, ylang-ylang, bergamot, frankincense, and Atlas cedarwood, which make for "True Love" – a specifically mixed fragrance that represents the glee and sorrow, as well as laughs and tears that come with love.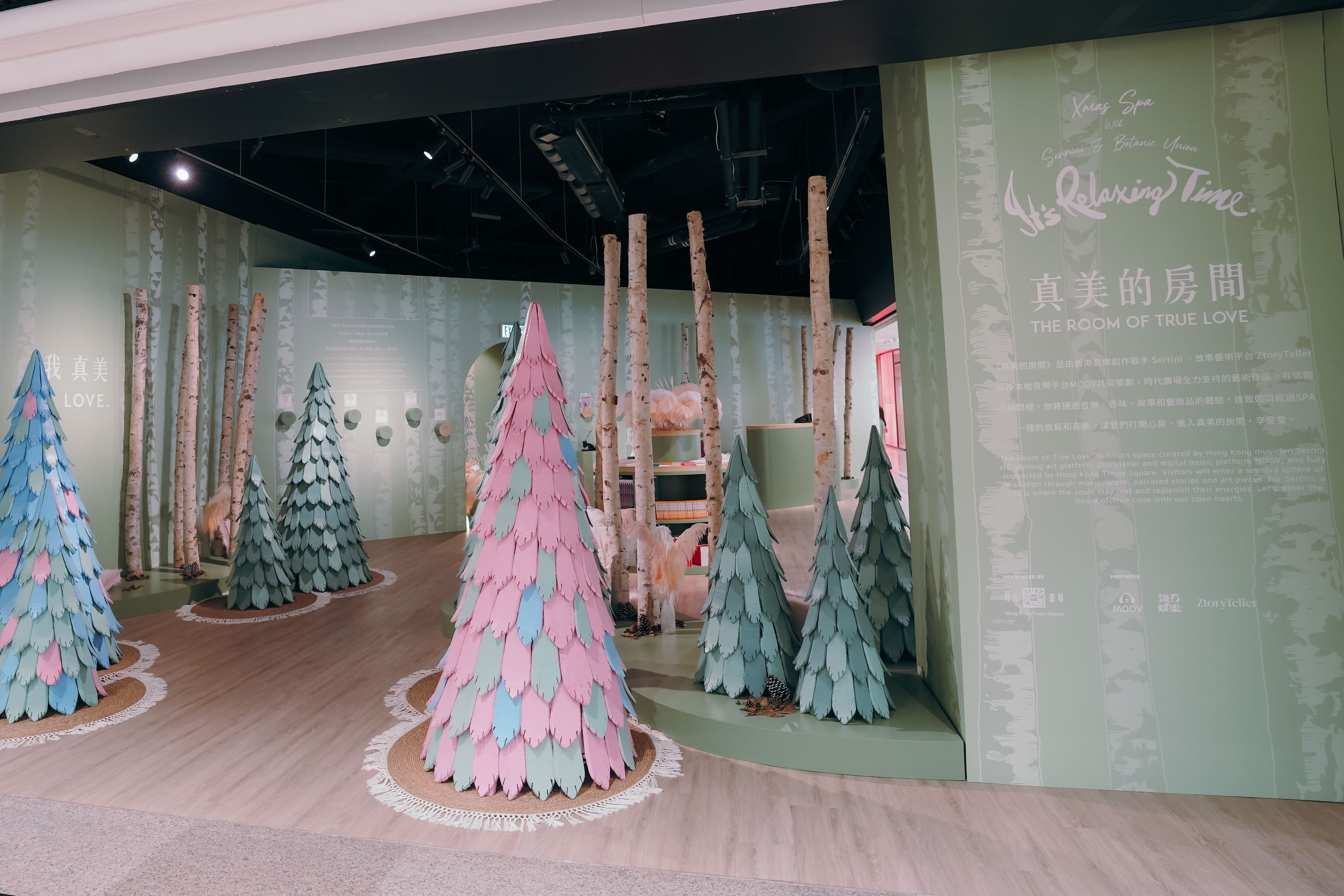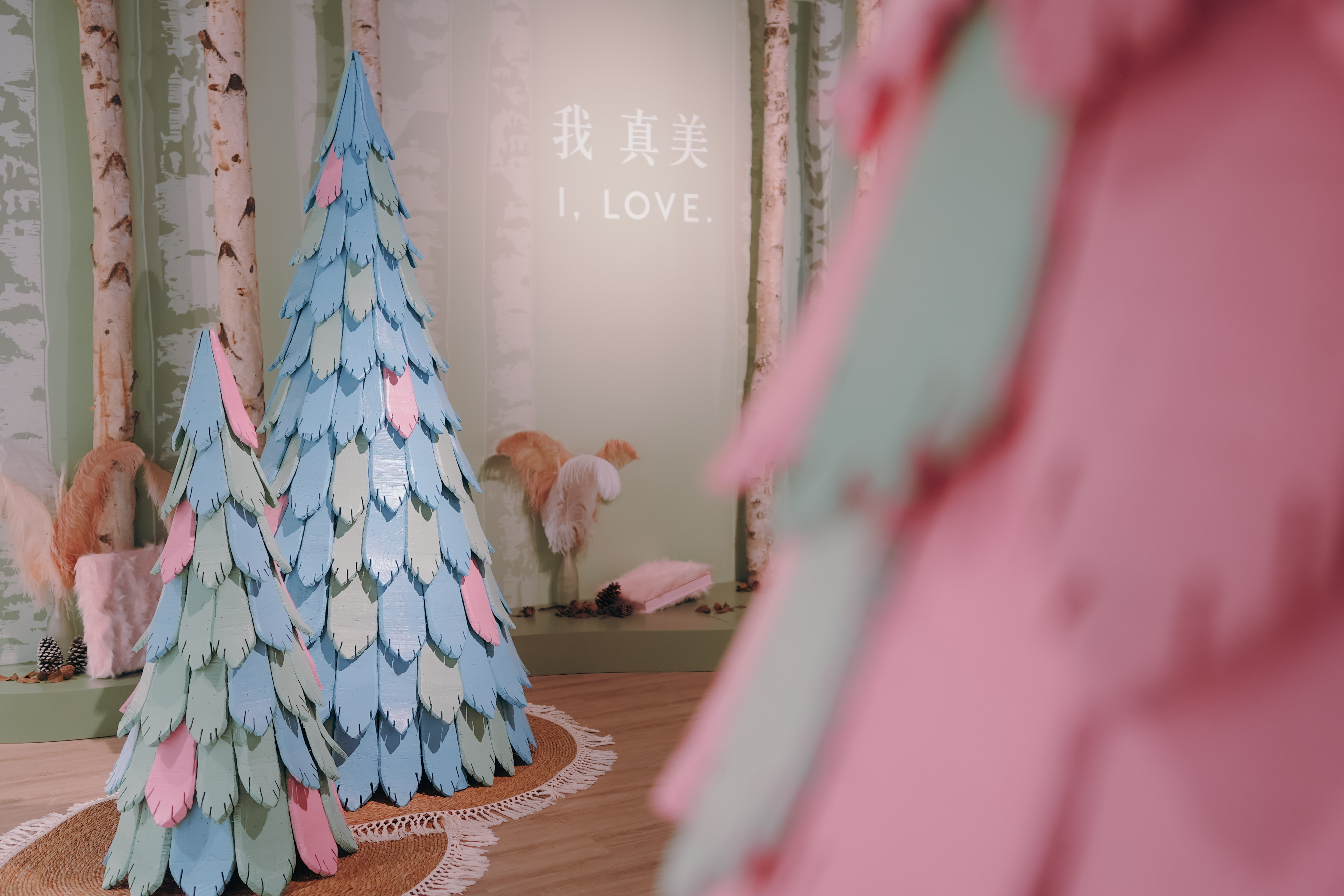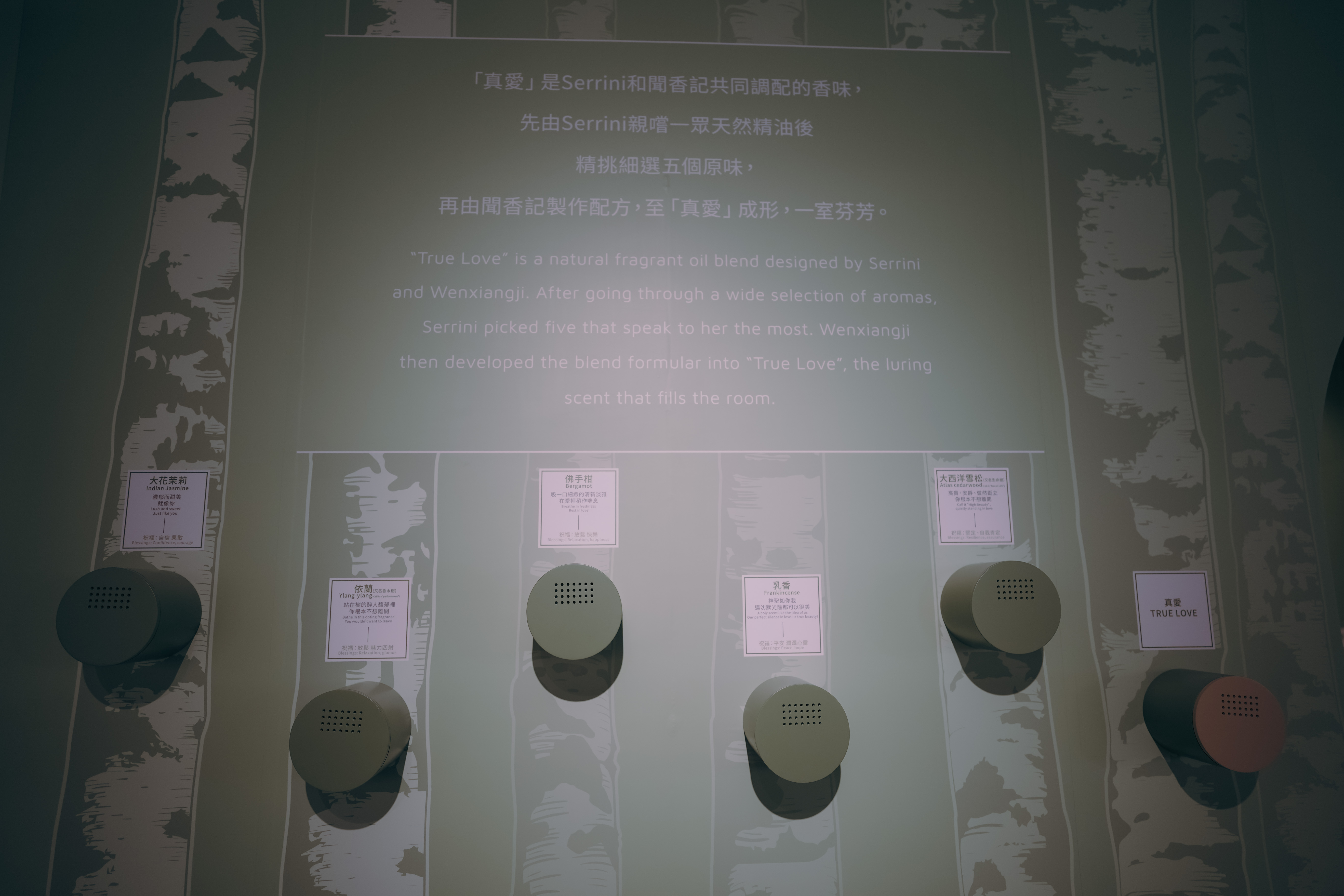 Sitting next to the Smelling Zone is the Performance Zone co-developed by local music streaming platform MOOV and storytelling art platform ZtoryTeller. The Performance Zone will host the Serrini x ZtoryTeller Bedtime Ztory – a story spa featuring 10 stories narrated by Serrini.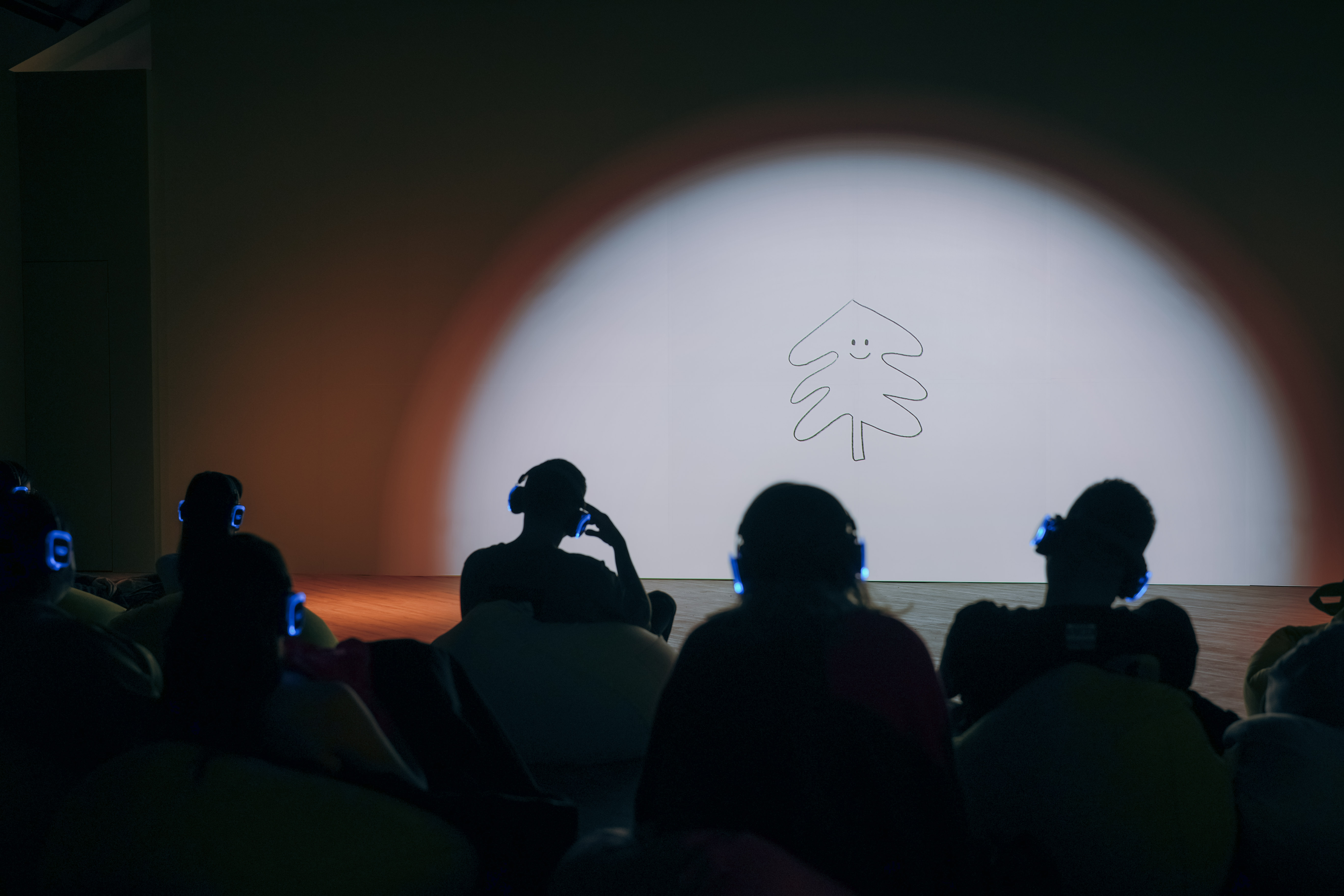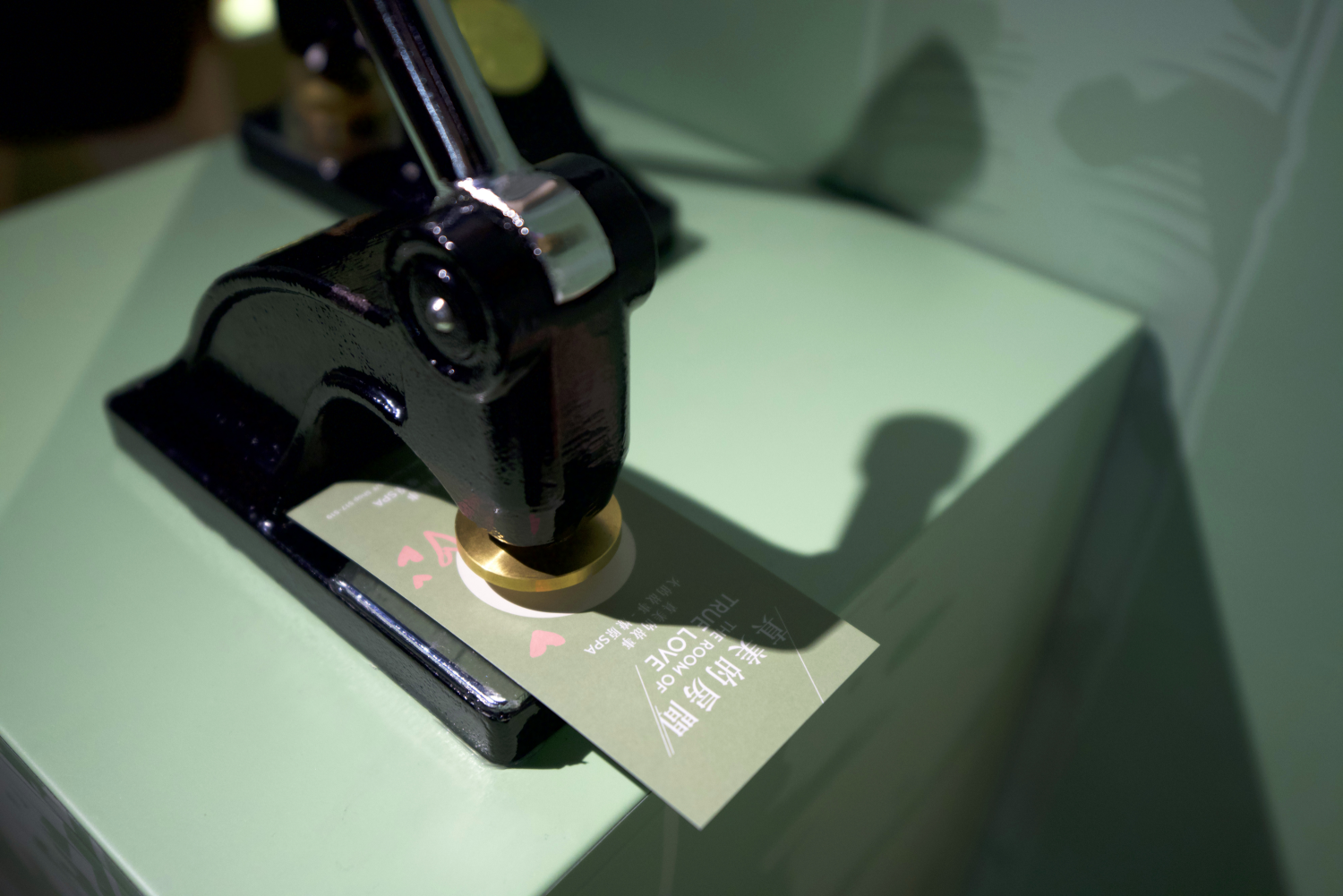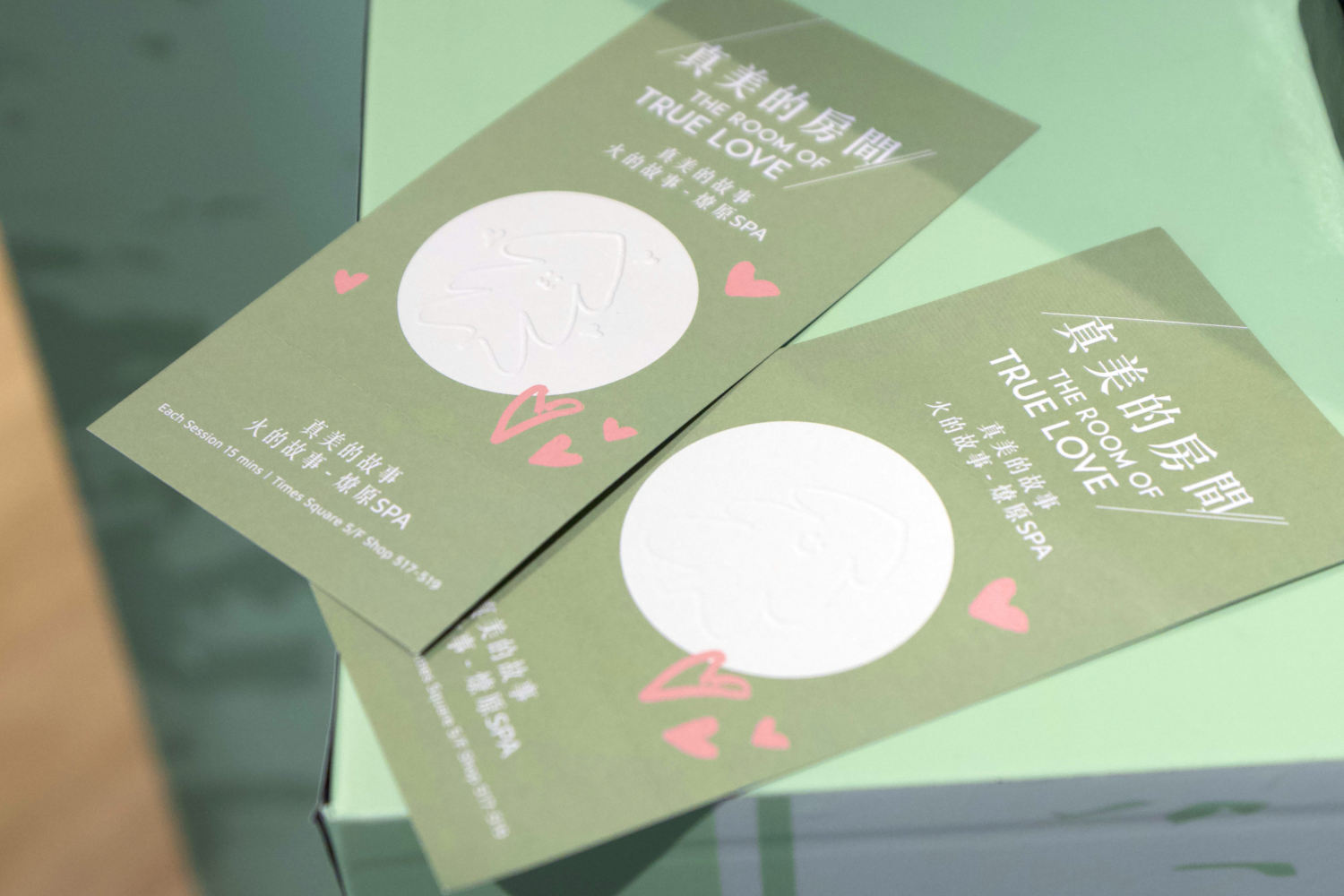 In addition, a pop-up store will open in The Room of True Love. The Gwendolyn Spa album as well as multiple ZtoryTeller items will be up for grabs as early as November 24. While a series of Tree Baby souvenirs and limited-edition teabags co-developed by Serrini and Tea Concepts will be available for purchase from December 4.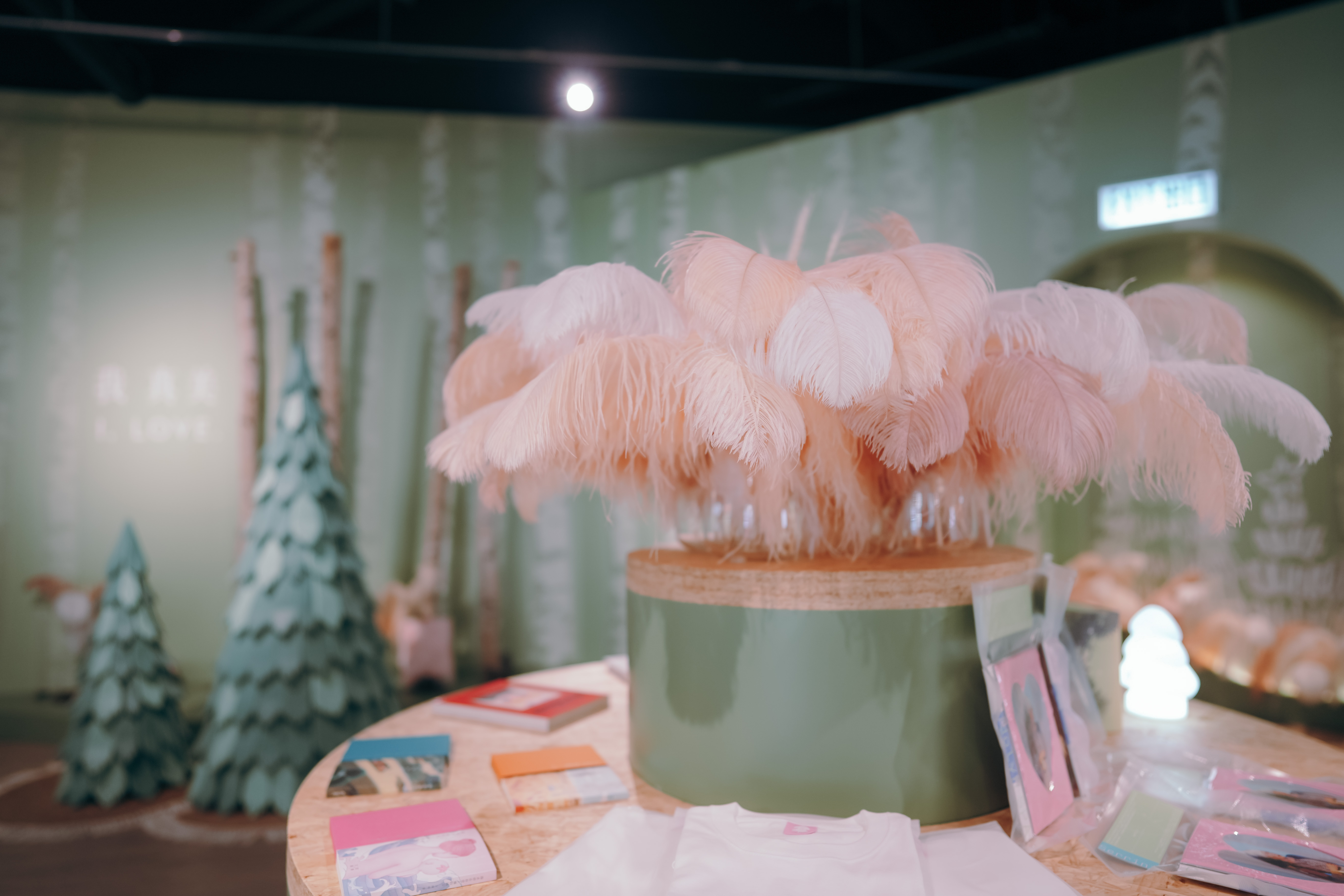 Botanic Union Christmas Market (2/F Atrium)
A Christmas Flower Market by Botanic Union will be set up at the Atrium on the 2/F of Times Square. Customers will find plants and Christmas ornaments from around the world, ranging from tillandsia, staghorn fern, cactus, to mini Christmas trees, mini poinsettia, mini pink poinsettia, and noble fir wreaths. With these Christmas plants and ornaments, anyone can turn their home into a perfect Christmas cottage – for a truly green Christmas.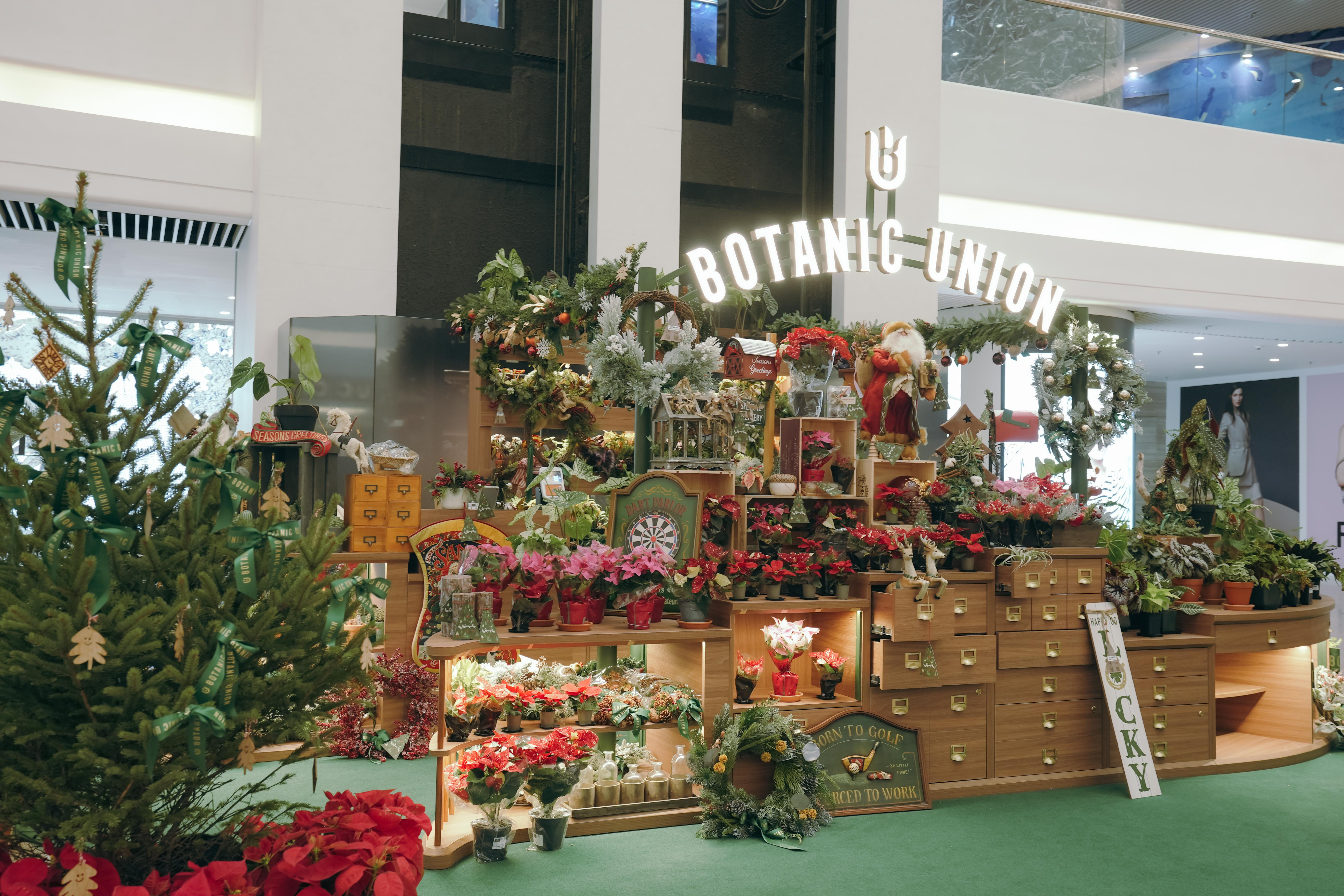 Christmas Tree Workshop
Times Square has prepared an exclusive Noble Fir Christmas tree workshop for Happy Rewards members, worth HK$880 on eShop at a discounted price of HK$280. Let's get crafty and make your own Christmas tree, filling your home with the festive spirit!
Selling Date: from 1 Dec 2022
Selling Time: from 11am
Link: eShop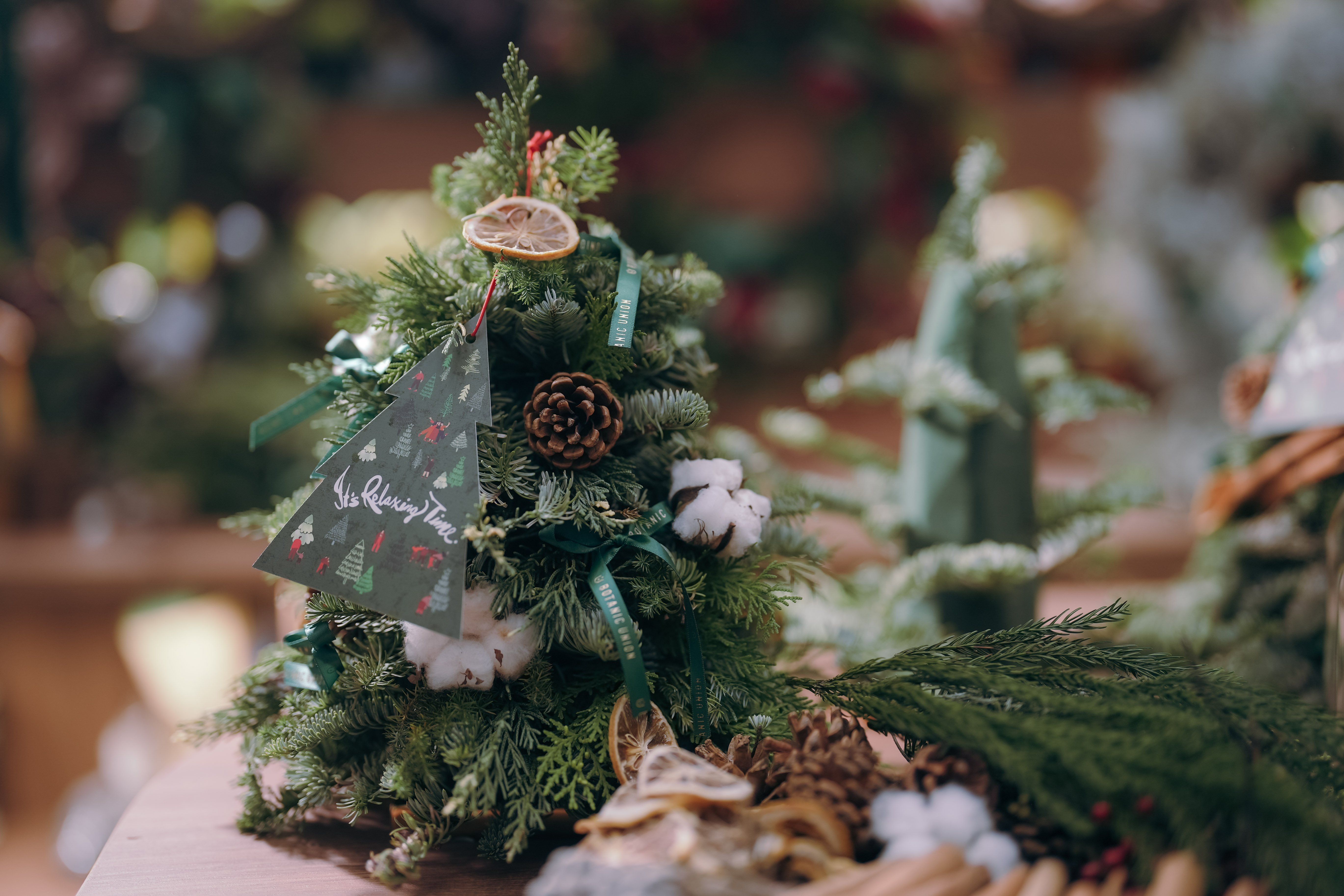 Times Square x Botanic Union limited-edition calendar
To help visitors take the green healing journey above and beyond, Times Square and Botanic Union will jointly release a gardening-themed calendar for 2023. Happy Rewards members can redeem a calendar upon spending HK$1,500 by electronic transaction (same-day; from a maximum of three different merchants). Each calendar comes with either globe amaranth seeds or China aster seeds. May your new year thrive as much as these beautiful plants!

| | |
| --- | --- |
| Same-day spending of | To redeem |
| HK$1,500 | One Times Square x Botanic Union limited-edition calendar |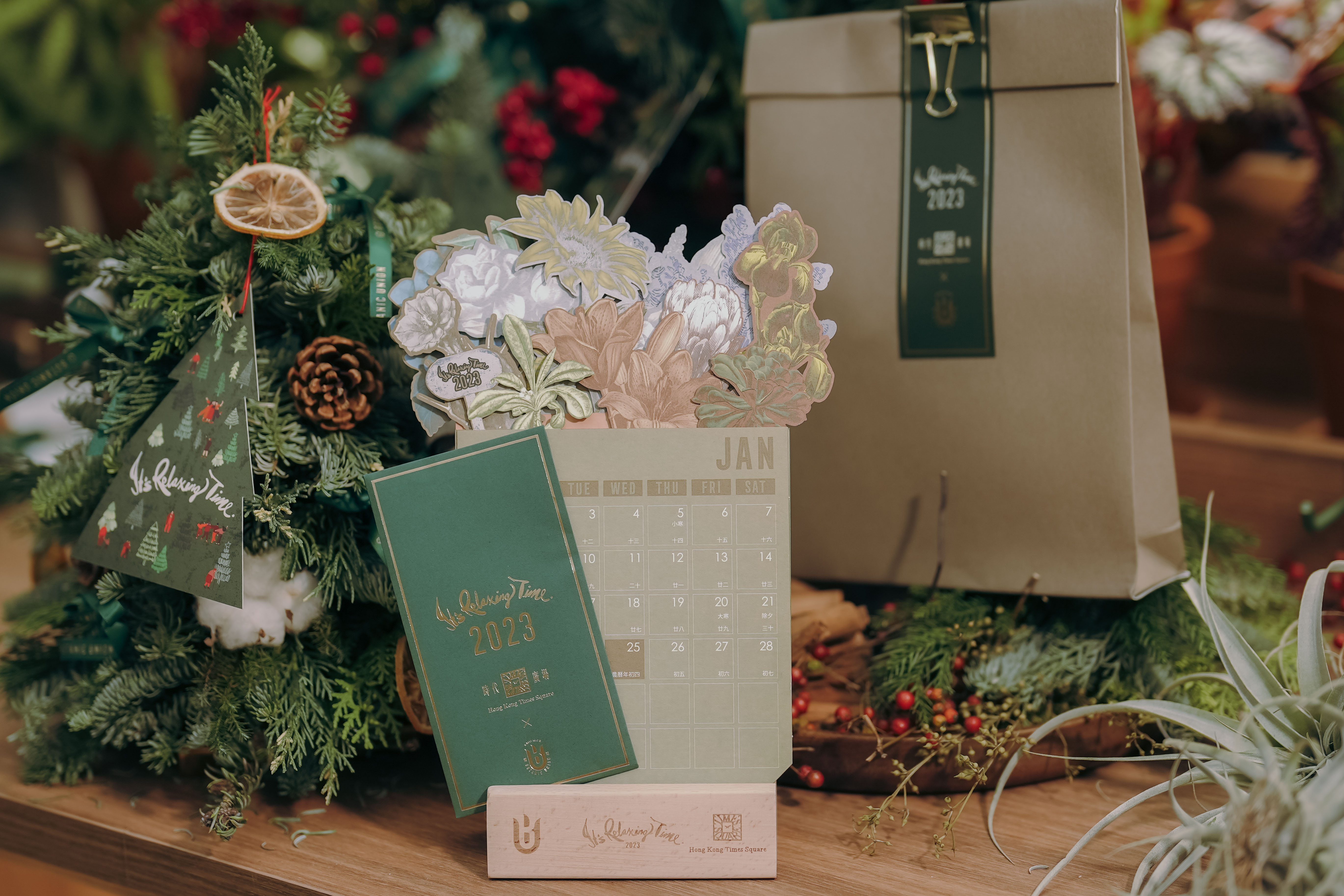 *Limited daily quantities. All spending transactions and redemption must be completed on the same day. Available while stocks last. Terms and Conditions apply.
Redemption period: December 1, 2022 through January 2, 2023
Redemption time: 12:00pm – 10:00pm
Redemption location: 5/F Redemption Counter


"It's Relaxing Time" Christmas Campaign
Xmas Spa with Serrini & Botanic Union
Time: 10am – 10pm
Location: G/F Open Piazza

Botanic Union's Christmas Market
Time: Mon-Thu 11am – 9pm ; Fri – Sun & public holiday 12nn-10pm
Location: 2/F Atrium

The Room of True Love
Time: Pop up store 12pm – 10pm ; Performance Zone 1pm-9:30pm*
Location: Shop 517-519, 5/F
*Except designated dates, please visit MOOVShop.com for more details